Gloria and Manville Powers often struggled to pay the electric bill, in part due to inefficient equipment and appliances in their home. There were some months when their electric bill was higher than their mortgage, and as parents to seven children and nearly 400 foster children, money was often tight. "We chose to put our money into the children," said Gloria. Now that they've retired and are living on a fixed income, their electric bill was even more of a burden.
Then, in 2016, the Powers received a home energy visit from the Northeast Kingdom Council on Aging to address their home's energy needs. Thanks to the Council, and Efficiency Vermont, the couple was able to cut their energy bills in half.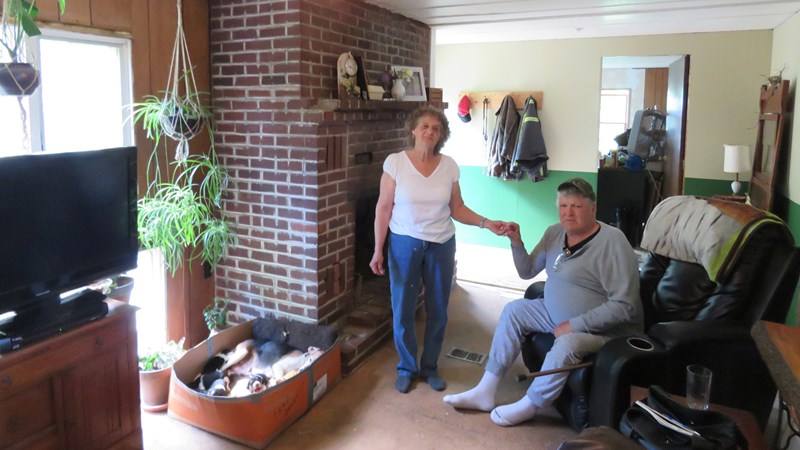 The Powers received, at no cost:
High-efficiency light bulbs
LEDs cost pennies to run and last up to 25 times longer than old-fashioned incandescent bulbs. So lights can be left on longer, and homeowners can expect fewer trips up and down a ladder to change them.
Energy-efficient appliances
New, high-efficiency appliances can make a big difference. For instance, ENERGY STAR® certified washers and dryers can save up to 40% on the cost of washing and drying clothes.
Hot-water-saving shower heads and sink washers
Water heating can add up to 20% of a home's total energy budget, and showering accounts for almost half of an average homeowner's hot water use.
Thanks to their energy efficiency efforts, the Powers saw an immediate improvement in their energy bills. The first month, their bill was $160—nearly half what they were used to.