To protect the health of our staff and our customers, Efficiency Vermont offices are closed to the public. We have cautiously begun scheduling project related site visits when required. You can find more information on our safety protocols here.
We know that you need support in reducing energy costs now more than ever, and we will continue to launch new offers and programs over the course of the summer. In the mean time, our customer support team is available to help you remotely. Contact us at (888) 921-5990 or info@efficiencyvermont.com.
A guide to home heating systems
In the market for a new heating system? The good news is, there are a lot of options out there. The bad news? It can be overwhelming to find one that is right for your home. With this guide, compare facts on some of the most popular choices for home heating systems.
Overview
An air-to-water heat pump delivers heat via water piped through the home. When used for space heating, an air-to-water heat pump fills the role usually held by a boiler.
Highlights
A newer technology that is now available in Vermont and can operate at ambient air temperatures down to -13 degrees
System design and installation requires trained contractors
A properly configured air-to-water heat pump can be used to supply a home's hot water as well as provide cooling
Integrates well with solar energy systems
Fuel Options
oil, natural gas, electricity, propane, cord wood, wood pellets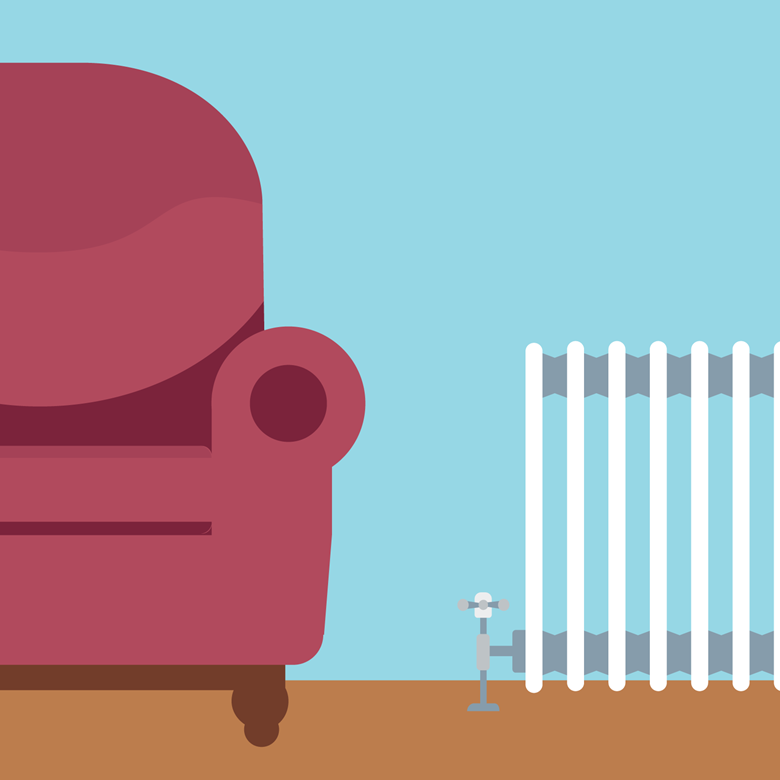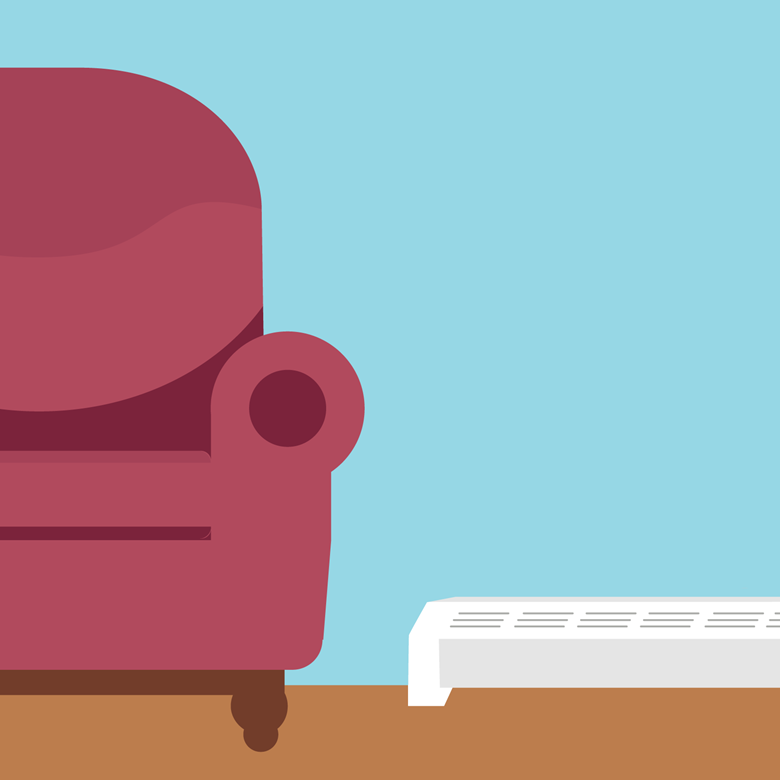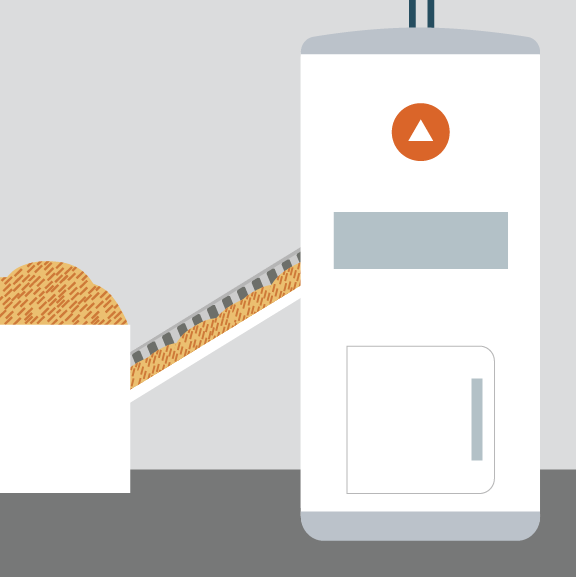 Overview
Boilers heat water and send it through pipes - either to baseboards or radiators or through radiant-heat hoses beneath floors. Once heat comes out of the water, the cooler water returns to the boiler and the cycle starts again.
Highlights
Boilers can be easily piped to put heat wherever it's needed in a house and can also be used to supply a home's hot water through an added water tank, eliminating the need for a separate water heater
Baseboards and radiators can be slower to heat a room than furnace ductwork
Boilers also use electricity, mainly to power the circulating pump(s)
If your boiler is old, worn out, inefficient, or oversized consider replacing it with a modern high-efficiency heating system­­
Centrally-ducted heat pumps
Overview
Utilizing existing duct work, centrally-ducted heat pump systems integrate with forced air heating distribution systems and backup furnaces.
Highlights
These systems can also provide cooling
Home with an efficient furnace and existing ductwork are good candidates for a ducted heat pump system
Installation is complex and should be performed by a licensed contractor who is familiar with HVAC controls
Back-up heat is required on sub-zero days
Overview
Fireplaces burn seasoned cord wood. Some of the heat from the fire is felt in the room. Inserts can increase the efficiency of existing fireplaces.
Highlights
Fireplaces are enjoyed for their aesthetics, including the scent, look, and sound of burning wood
Only about 15% of their energy is turned into useful heat; the rest goes up the chimney
Whether in use or not, chimneys pull warm air out of the house and can pull cold air into the house through leaky windows, insulation gaps, around doors etc. So, owners need to be sure dampers are shut after ashes go cold
Fireplaces should be inspected regularly to make sure the chimney is clean and the fireplace drafts properly
Manual feeding and frequent attendance required
Fuel Options
oil, natural gas, electricity, propane, cord wood, wood pellets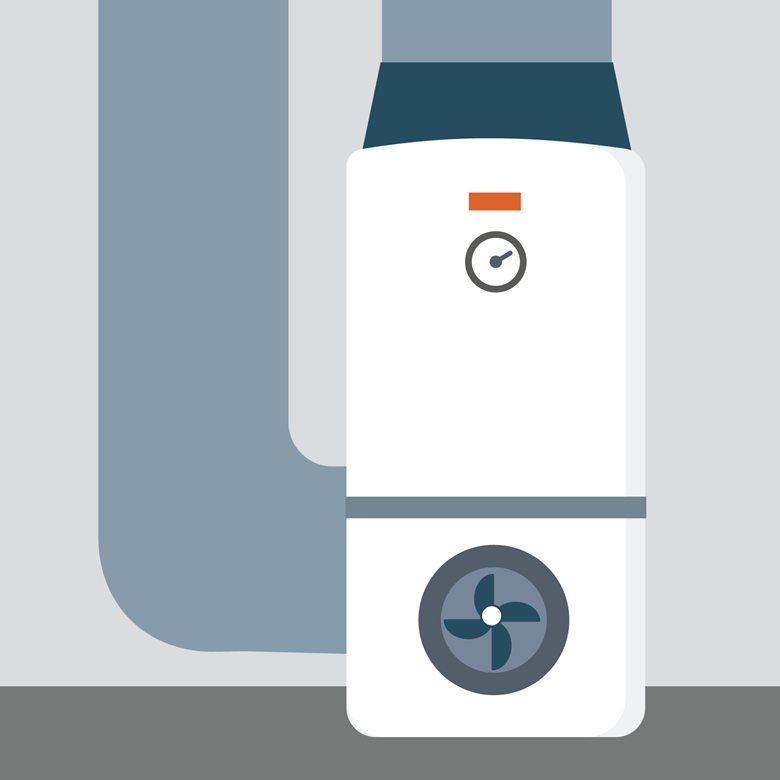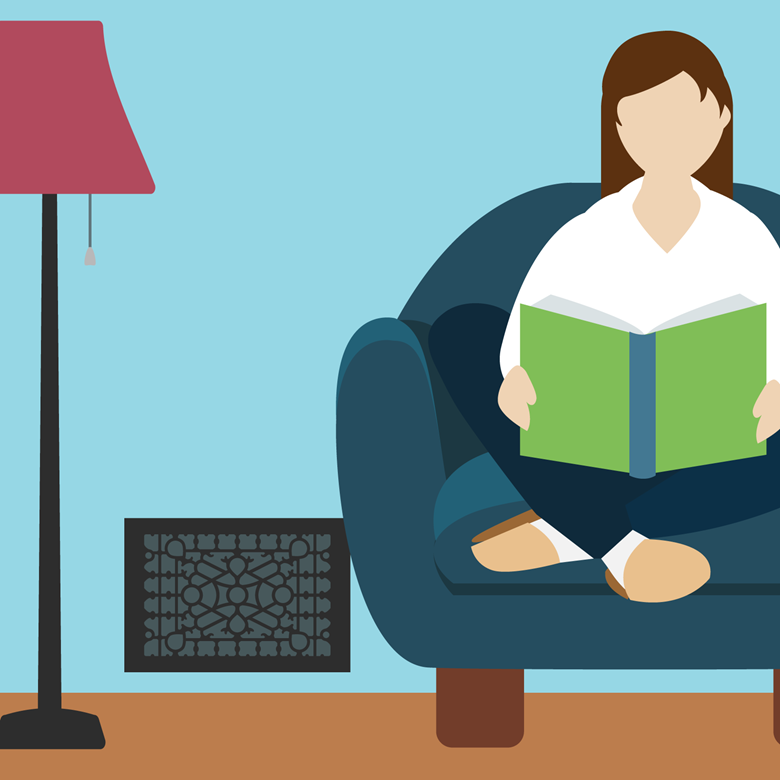 Overview
Furnaces (often called forced hot-air systems) heat air and blow it through ducts and into rooms through registers/grates in walls or floors.
Highlights
Furnaces tend to work quickly, heating rooms in a house soon after the thermostat is set. Furnace ductwork can be adapted for use with air conditioning
Unless properly maintained, blown hot air can spread allergens like dust mites and pet dander
Furnaces also use electricity, mainly to power the fan motor
If your furnace is old, worn out, inefficient, or oversized consider replacing it with a modern high-efficiency heating system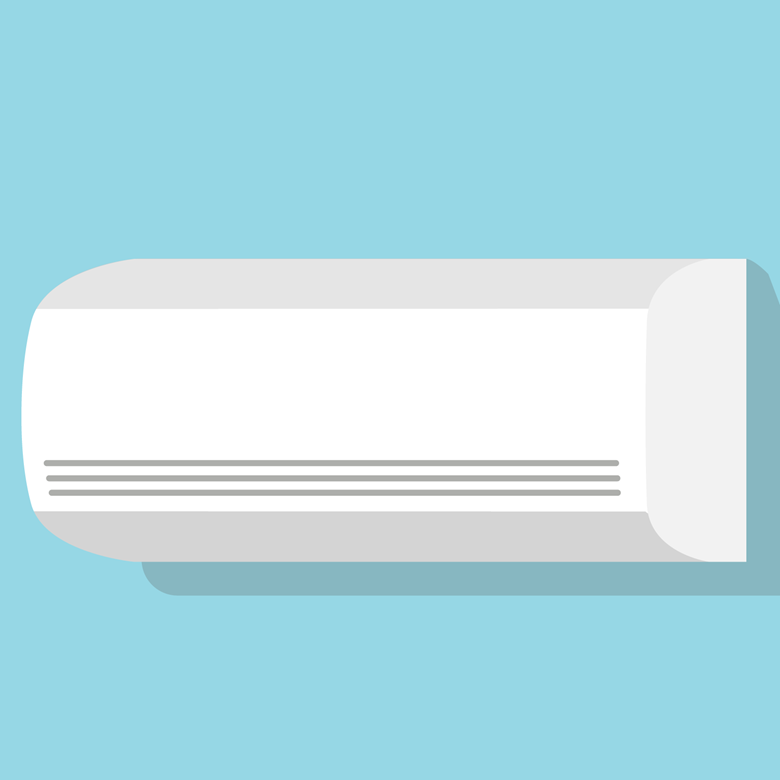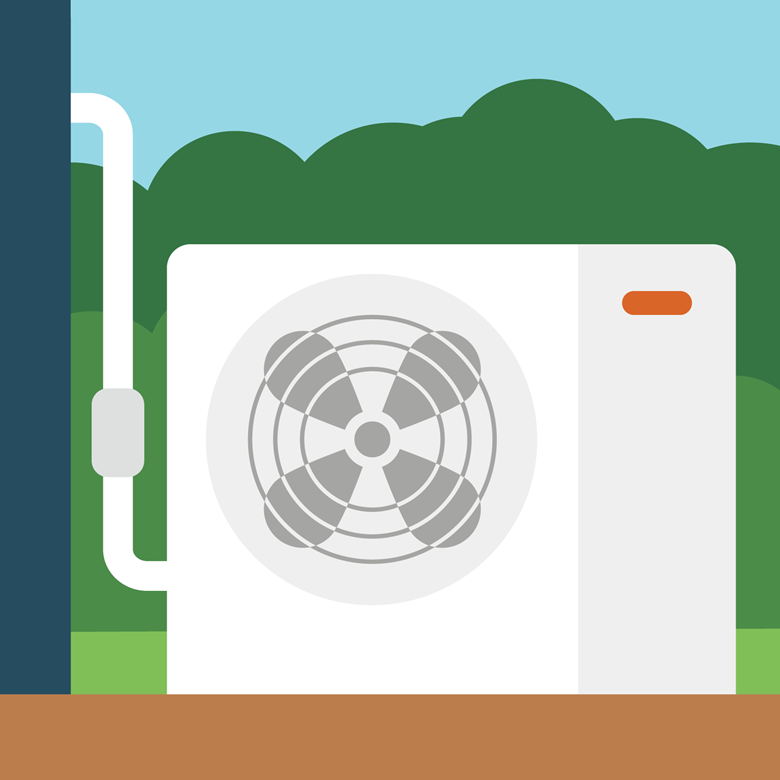 Overview
Heat pumps pull heat from outdoor air and move it into a home even in frigid temperatures. These units are also referred to as ductless air-source, mini-split or cold-climate heat pumps.
Highlights
Heat pumps are very energy efficient and are easy to program and integrate well with solar energy systems
These units also provide air-conditioning
Heat pumps filter indoor air all year and dehumidify it in the summer, improving air quality in your home
Back-up heat is required on sub-zero days
Read our web guide: Is a heat pump heating and cooling system right for you?
Fuel Options
wood pellets
Overview
Pellet stoves burn compact pellets make of low-moisture wood pulp.
Highlights
Pellets are widely available throughout Vermont, and their uniform size provides even, predictable heat
You won't get the crackling sounds as with a woodstove, and pellets must be purchased rather than harvested for free
Pellet stoves should be cleaned regularly for optimal performance
Manual feeding of pellets is required
Overview
Electric space heaters use resistance energy to create heat, which warms the air and objects near the heater.
Highlights
Purchase and installation is simple: These heaters can be bought at retail stores, brought home, and plugged in. They pump out heat instantly and they're portable
Electric space heaters are the most expensive way to heat a space. Any other equipment in this guide will provide the same amount of heat for less
Consumers need to be aware that any claim of the "100% efficiency" of these heaters is not about using less energy. It's about the fact that these heaters use 100% of their electricity to provide heat
Overview
Wood stoves burn seasoned cord wood. Heat rising off the stove surface then warms the air. Some people use ceiling fans and/or small directional fans to control where the warm air moves.
Highlights
Woodstoves are considered aesthetically-pleasing and can operate independently of the electric grid
Wood prices are generally lower than other fuels. If you cut your own wood, the savings can be substantial
Wood stoves should be cleaned regularly for optimal performance
Attention must be given to where the stove is placed to prevent dangerous back drafting
No heating system will provide as much heat and comfort as it should unless the rest of your home is efficient. Consider weatherizing and upgrading your heating system to maximize energy savings and comfort. Still need some advice on choosing a heating system?