To protect the health of our staff and our customers, Efficiency Vermont offices are closed to the public. In the meantime, our customer support team is available to help you remotely. Contact us at (888) 921-5990 or info@efficiencyvermont.com.
We have cautiously begun scheduling project related site visits when required. You can find more information on our safety protocols here.
For Residential & Business
Dehumidifiers
Apply for a rebate and get $25-40 cash back on qualifying ENERGY STAR® models.
Utility rebate(s) available
Effective Date: June 15, 2020
Offer subject to change.
Qualified Products List View list
Must be new, installed in Vermont, and listed on the Qualifying Products List at the time of purchase. Used, rebuilt, or refurbished equipment is not eligible.
Details
ENERGY STAR Most Efficient models: $40 rebate
ENERGY STAR certified models: $25 rebate
Confirm eligibility.
Purchase and install qualifying product(s).
Download rebate form.
Submit completed application with dated sales receipt.
Secure financing to help pay for energy-saving improvements.
Financing for Homeowners
Flexible financing for homeowners starting at 0% interest.
In support of lowering Vermont's greenhouse gas emissions, additional rebates are available from: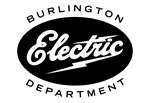 Related Content