2024 BBD Student Scholarships
Efficiency Vermont's Better Building by Design (BBD) conference is pleased to offer the Blair Hamilton Student Scholarships to support and inspire students to pursue the advancing of energy efficiency and renewable energy, which Blair dedicated his life to. There are 40 one-day scholarships available to college students, high school students and adult learners in Vermont. Adult learners eligible for scholarship consideration are those that are actively enrolled in coursework to pursue a degree, license, or certification in the trades.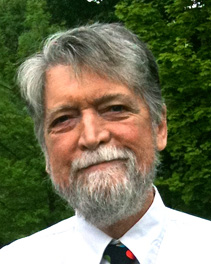 Blair Hamilton passed away in the spring of 2011. As one of the founders and the director of Vermont Energy Investment Corporation (VEIC), Blair was the driving force in creating Efficiency Vermont, the first "energy efficiency utility" in the country, and helped to start similar entities in other states and countries. He was an international innovator and leader in the field of energy efficiency research, policy, design and implementation, and a visionary and mentor to colleagues around the world.
In 2002, Blair was named a "Champion of Energy Efficiency" by the American Council for an Energy- Efficient Economy, and in 2003, he accepted an innovation award from Harvard's Kennedy School of Government on behalf of VEIC. Over 25 years, Blair was responsible for the installation of at least 30 million efficient light-bulbs.
The Blair Hamilton Student Scholarships are generously sponsored by Vermont Energy Investment Corporation.