BBD How to Sign Up
Attendee registration is open!
Registration Options
Early Price
(by Jan 31)
Regular Price
(Feb 1 - Mar 19)
Late Price
(Mar 20 - Onsite)
Full Conference - Professional
$350.00
$425.00
$450.00
Full Conference - Student
$200.00
$200.00
$200.00
One Day - Professional
$250.00
$325.00
$350.00
One Day - Student
$100.00
$100.00
$100.00
Presenter Discount for 2nd Day (free day you present)
$175.00
$175.00
$175.00
One Day - Additional Sponsor Attendee *
$100.00
$100.00
$100.00
* Please note, if your company is registered as a sponsor or exhibitor, the main contact for your company registration will receive instructions on how to claim the complimentary conference registrations that come with your sponsorship/exhibitor level.
Group Registration Opportunity
Buy four registrations (at full price), and the fifth one is free (the lowest price registrant will be the free one). Please note: this offer cannot be combined with any other discount including Speakers, Sponsor/Exhibit Reps, and EEN Members. Complete the Group Registration Form to receive the free registration. If you have already registered and paid for multiple attendees and would like to see if you are eligible for a "fifth registrant free", please email [email protected].
Pre-Conference Tour Options
New this year! Two pre-conference site tours will be offered on Tuesday, April 4 for event registrants. Advance registration is required; space is limited. Additional information will be provided closer to the event for those who have signed up.
Essex Junction Wastewater Treatment Facility (WWTF) Site Tour (Tuesday, April 4; 3:00-4:30pm)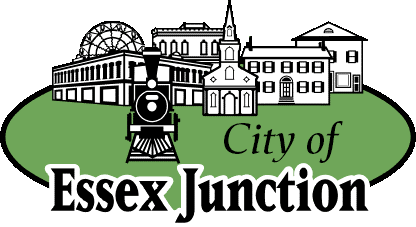 Join our Efficiency Vermont experts on a tour of the Essex Junction Wastewater Treatment Facility (WWTF) in Essex Junction, VT on April 4th from 3-4:30pm. Learn why this facility has won Efficiency Vermont's 2021 Best Practices Exchange – Energy Leadership Award, Innovation.
The Essex Junction site has been a leader in implementing innovative systems and technologies, promoting iterative learning, and driving policy change at the local, state, and regional levels. Among its many accomplishments, they were an active participant in the 2020 continuous energy improvement (CEI) WWTF cohort hosted by Efficiency Vermont. Through their diligence and commitment to CEI practices, integrating 50001 Ready – US Department of Energy concepts which resulted in a verified, 8% reduction of energy at the facility.
Beyond that, the WWTF has undertaken multiple energy initiatives simultaneously at the plant, including a flexible load management (FLM) pilot and related load analysis by Norwich University students, aeration control efforts, and a phosphorus innovation program pilot designed to reduce retreatment of wastewater from dewatering and sludge storage. Overall, the WWTF has demonstrated a commitment to furthering energy savings goals for the community, and have been an excellent peer and thought partner for other WWTFs in Vermont.
HULA Technology Campus Site Tour (Tuesday, April 4; 3:00-4:00pm)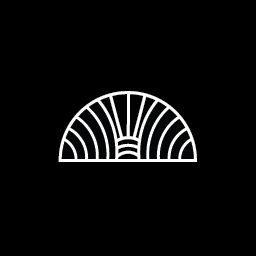 Please join us for a tour of the HULA Technology Campus on April 4th at 3-4pm in Burlington, VT. This project won Efficiency Vermont's Better Building by Design 2022 – Commercial Building Design & Construction Large Renovation Award. Efficiency Vermont and Burlington Electric Department are excited to coordinate a tour of the space for BBD 2023!
The HULA Technology Campus was created from the former Blodgett Oven complex, a group of three industrial buildings on a 14-acre site on the lake in Burlington. HULA was committed to transforming the two larger factory buildings into a diverse office co-working campus to encourage the growth of technology businesses. In addition to significant project work to insulate the building, introduction of geothermal system allowed for a quarter of $1 million avoided cost savings from a more conventional fossil fueled boiler system.
Most HVAC systems are exposed within the buildings including the water-air heat pumps that provide localized heating and cooling. An 800 KW, roof-mounted PV array provides about 93% of the electricity used on Campus. Interior lighting is controlled by a sophisticated system that automatically adjusts the LED up/down lights to respond to ambient light. Natural light floods the interiors through huge expanses of glazing skylights and high Atrium windows and is shared with interior spaces through interior glazing.
The design creates flexible work and support space for a variety of business sizes and is adaptable to permit easy expansion of businesses as they grow. Conference, event, café, fitness, and public spaces are shared to encourage collaboration and cross-pollination between companies.
Tour participants will be guided by HULA / Scully Interactive, Smith-Alvarez-Sienkiewycz Architects, LN Consulting, and Burlington Electric Department project leads.
Other Details
Already registered? Don't forget to book your overnight accommodations at the DoubleTree!
Cancellation Policy: Cancellation requests received by March 27 will receive a refund less an administrative fee of $50. After March 27, refunds will not be issued but substitutions are allowed at no additional cost.
Questions? Contact the registration office, Delaney Meeting & Event Management, at 802-865-5202 or [email protected].