To protect the health of our staff and our customers, Efficiency Vermont offices are closed to the public. In the meantime, our customer support team is available to help you remotely. Contact us at (888) 921-5990 or info@efficiencyvermont.com.
We have cautiously begun scheduling project related site visits when required. You can find more information on our safety protocols here.
For Residential & Business
Window Air Conditioners
Get $100 back for ENERGY STAR® "Most Efficient" certified models.
Utility rebate(s) available
Effective Date: April 1, 2021
Offer subject to change.
Qualified Products List View list
Must be new, installed in Vermont, and listed on the qualified products list at the time of purchase. Used, rebuilt, or refurbished equipment is not eligible.
Details
ENERGY STAR "Most Efficient" models: $100 rebate
Rebate applications for purchases made prior to April 1, 2021 must be submitted by April 30 to receive a $200 rebate.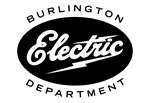 Related Content