Blog
The whole-house perspective
by David Keefe, Manager of Standards and Training
Up until fairly recently, it wasn't easy finding a contractor in Vermont who understood how the whole house works. It was even more difficult to find someone who could provide a comprehensive range of services. Fortunately, things have changed.
Where can you turn?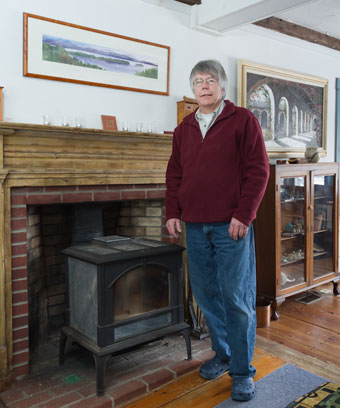 Let's say you have a drafty room in your house. Who do you call? You could contact a heating contractor, and that person could probably figure out a way to get more heat into the room. But is that what you need? If you call someone who makes their living installing insulation, you'll probably end up with a recommendation for more insulation. And if you call a window salesman—well, you get the idea. Nothing against those specialists, but everyone sells the services they provide and they're going to see your house through their particular lens. Most people don't think about the services they don't provide.
A different approach
About ten years ago, Efficiency Vermont started working to change that disconnected approach. We established a training system, in partnership with the Building Performance Institute (BPI), to teach local contractors about air tightness, insulation, heating systems, ventilation, and moisture control, and how they all work together within a home. We adopted standards that specify how energy efficiency improvements should be done, and established a Vermont-based Home Performance with ENERGY STAR® service to connect homeowners with these specially-trained contractors and to provide support and technical help to both of them.
When we started, there were about 10 comprehensive energy efficiency home improvement contractors in Vermont. There are now at least 100 individuals with BPI certification.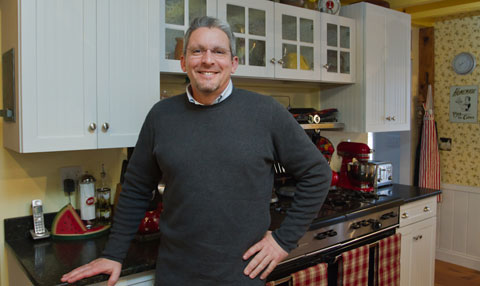 Homeowners can now easily find a contractor in their area who has a broad enough knowledge of home energy issues to recommend the right path; a contractor with a professional certification, who has agreed to work according to specific standards and to participate in a quality assurance system.
In addition, there's a new trade association representing Vermont's energy efficiency contractors: the Building Performance Professionals Association (BPPA) of Vermont. Efficiency Vermont is collaborating with BPPA and the Vermont Fuel Dealers Association to develop partnerships between heating service companies and building performance contractors to provide comprehensive, whole-home solutions to Vermont homes and businesses. This effort is aimed at making it even easier for Vermonters to save energy and money while improving the safety and comfort of the places where they live and work.
The neutral third party
Of course, homeowners always have access to a third-party technical advisor—Efficiency Vermont. We encourage folks to call us with questions about their Home Performance with ENERGY STAR project, or anything energy efficiency related. After all, that's what Efficiency Vermont is all about: helping you get the information you need, so you can get the most benefit from your hard-earned dollars.