Efficiency Vermont is pleased to announce that the 2023 Best Practices Exchange (BPX) will once again be held in-person on September 20th & 21st at the Killington Grand Resort Hotel in Killington, Vermont.
At BPX, C&I facility managers, decision makers, the most experienced mechanical contractors and relevant product manufacturers join Efficiency Vermont's Account Management and Energy Consultant teams to share industry Best Practices.
BPX Attendee Registration
Please join us! Registration is free for attendees from non-sponsoring organizations; advance RSVP is required, including for the pre-event activities on Wednesday, September 20th (golf and mountain biking). Sign up now to participate!
Schedule of Events
The following schedule of events is preliminary and subject to change. Please check back for updates.
Wednesday, September 20, 2023
Afternoon

Golf, Mountain Biking & Sponsor Booth Set-Up

5:30-7:30p
Welcome Reception - Sponsored by Trane
Thursday, September 21

Time

Session Option #1

Session Option #2

7:00-8:00a

Exhibitor setup continues
Attendees arrive

8:00-8:30a

Breakfast

8:30-9:30a

Welcome Comments (Peter Walke, Director of Efficiency Vermont)
Keynote: Darn Tough's Approach to Customers, Climate, and Community in a Changing World
Energy Leadership Awards - Sponsored by RAB Lighting

9:30-10:00a

Break / Networking
Visit with sponsors/exhibitors

10:00-11:00a

Saving Energy & Carbon via Treasure Hunts
Magris Talc, Keurig Dr Pepper

Flexible Load Management: Harnessing Potential Energy through Pumping & Storage
Champlain Water District

11:00-11:30a

Break / Networking
Visit with sponsors/exhibitors

11:30a-12:30p

10 Surefire Ways to Reduce Fossil Fuel Use
Tivoly, Southwestern Vermont Medical Center

Retro-commissioning for Optimal HVAC Performance and Efficiency
Central Vermont Medical Center

12:30-1:45p

Lunch - Sponsored by VGS
Heads Up! Energy Innovations To Watch Out For - Sponsored by VPPSA

1:45-2:00p

Break / Networking
Visit with sponsors/exhibitors

2:00-3:00p

Metering Insights & the Value of Data
Dailey Precast, NSK Steering Systems

Efficiency & Decarbonization in Vermont-owned Businesses
The Stable Inn
BPX Sponsor Registration
Sponsor registration is open! Download the sponsor registration brochure to learn more about how to partner with Efficiency Vermont on this event, then sign up online to secure your spot.
Thank you to the following organizations for generously sponsoring BPX 2023:
About the Keynote Speaker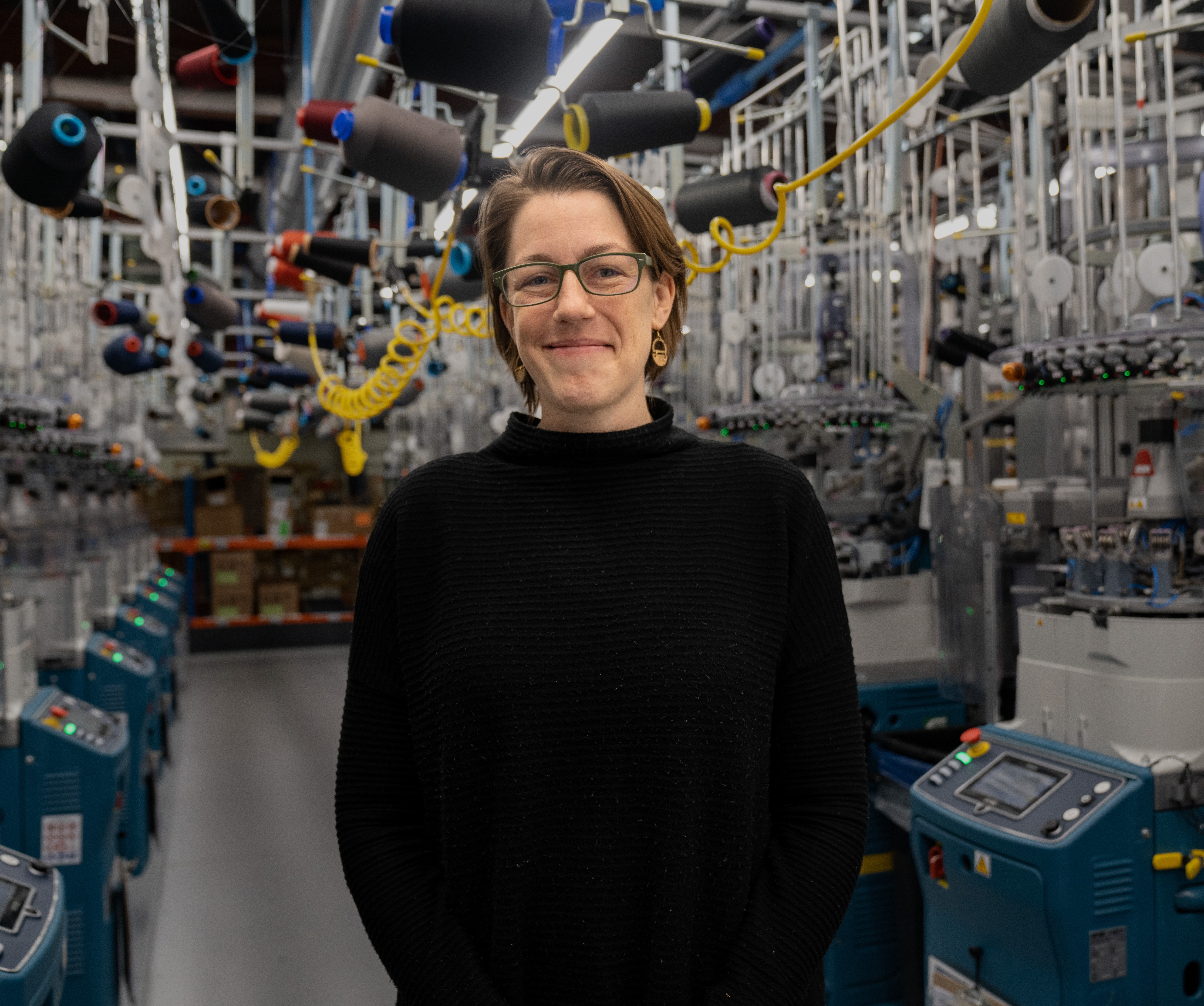 Kristen Graf is the Global Director of Environmental and Social Responsibility for Darn Tough Vermont, an American manufacturer of premium, all-weather outdoor and lifestyle socks backed by the industry's original unconditional lifetime guarantee. In this role, Graf is focused on the brand's efforts to produce quality socks while positively affecting the environment and the community – with a focus on the workforce, sustainability, and corporate philanthropy.
Kristen joined Darn Tough Vermont in 2022 with over two decades of experience in developing and overseeing sustainability and equity programs. Kristen previously served for over a decade as the
Executive Director of Women of Renewable Industries and Sustainable Energy (WRISE), a leading nonprofit focused on sustainability and equity in the energy transition. During her time with WRISE she received a career achievement award from the US Department of Energy's C3E Initiative and was named 2022 Green Power Leader of the Year by the Center for Resource Solutions.
Before making her way to WRISE in 2009, Kristen was working on the Clean Energy team of the Union of Concerned Scientists (UCS) in Boston with a focus on renewable energy standards at the state and national level, biomass sustainability criteria, and the public acceptance of wind energy in the northeast.
Kristen received her BS in Agricultural and Biological Engineering from Cornell University. During her time there she worked in Cornell's Sustainability Office and for Cornell Cooperative Extension working at the intersection of renewable energy and agriculture with farms across New York State as well as completing the Coop program with Corning Inc's Environmental Engineering division
Overnight Accommodations
Overnight accommodations are available to BPX participants at the Killington Grand Resort Hotel. Discounted pricing is available, starting at $140/night plus tax, for those who book in the BPX group block. Room rates vary depending on room type and capacity. Reservations must be made by August 27, 2023. Make a reservation in the BPX group block.