Moving Mountains
of Savings

Since 1999

Vermont was the first state in the country to create a statewide energy efficiency utility, establishing Vermont as a national leader. Thanks to strong support and partnerships, Efficiency Vermont has helped transform the energy landscape, saved Vermonters billions of dollars, and reduced millions of metric tons of greenhouse gas emissions over the last twenty years.
Total Dollars Saved for Vermonters
$2.8 billion
Total Greenhouse Gas Reduction (in metric tons)
12.6 million
1999

-

The first of its kind—a statewide efficiency program
A new way forward for Vermont
Vermont's legislature has long led on climate and energy legislation. This could not be truer than when they approved the nation's first energy efficiency utility (EEU) in 1999. This big idea was the vision and hard work of a team of Vermonters at VEIC, a clean energy nonprofit led by partners Beth Sachs and Blair Hamilton. After a review of existing utility-led efficiency programs by the Vermont Department of Public Service, they concluded that a statewide entity was needed. This bold step set Vermont up as an innovative, early leader in energy savings! VEIC won the contract to operate Efficiency Vermont. In recalling those early years, Richard Cowart (former Public Utility Commissioner and current Principal at the Regulatory Assistance Project), attributed this success to the team being "competent, forward looking, and data driven."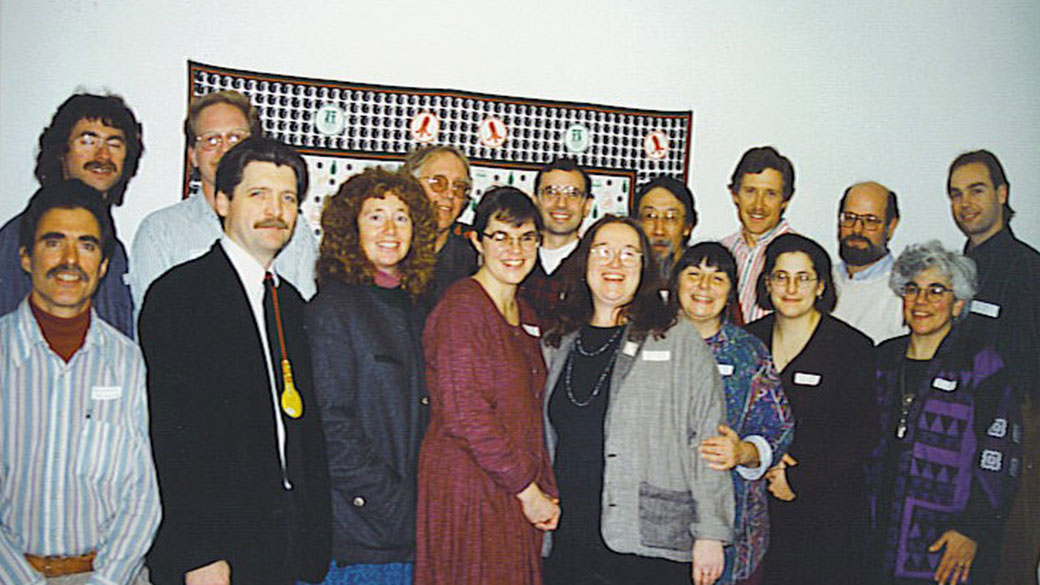 Energy efficiency pioneers
Beth and Blair ran VEIC jointly for over 20 years, fostering the creation and growth of Efficiency Vermont through its early years. Beth served on the Board of Directors until 2017 and remains involved in the organization's success. Upon Blair Hamilton's untimely passing in 2011, the Burlington Free Press published, "Blair was an international innovator and leader in the field of energy efficiency research, policy, design and implementation, and a visionary and mentor to colleagues around the world. He was the driving force in creating Efficiency Vermont, the first 'energy efficiency utility' in the country, and helped to start similar entities in other states and countries. In 2002, he was named a 'Champion of Energy Efficiency' by the American Council for an Energy-Efficient Economy, and in 2003, he accepted an innovation award from Harvard's Kennedy School of Government on behalf of VEIC. Over 25 years, Blair was responsible for the installation of at least 30 million efficient light-bulbs!"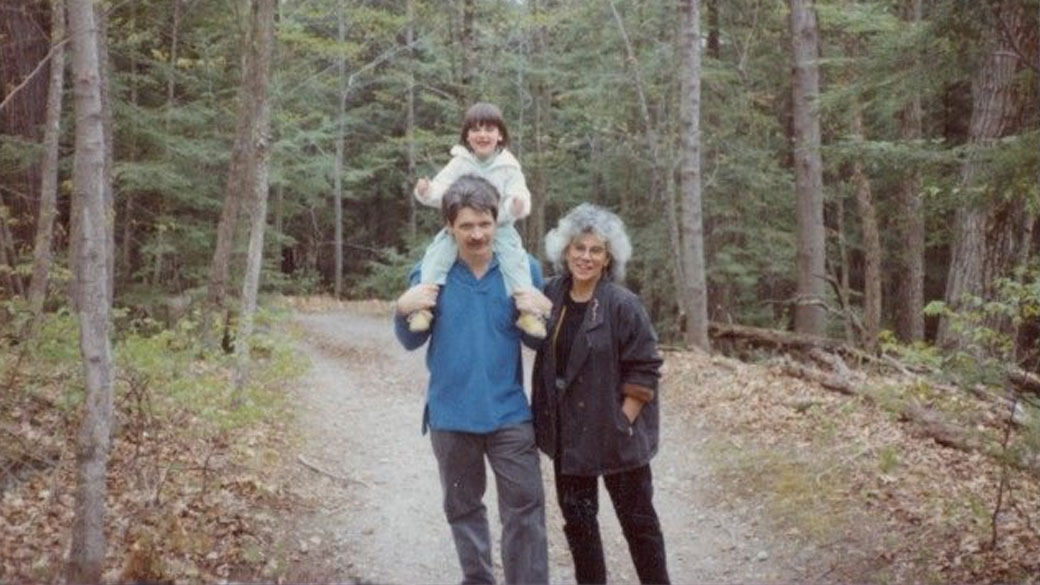 Vermont's Unique Approach to Curbing Energy Use
Learn more about how Efficiency Vermont worked in its earlier years in this audio clip of an interview with Blair Hamilton on NPR.
More to the story...
2000

-

The phones turn on
Dollars Saved for Vermonters

$30.2 million

Greenhouse Gas Reduction (in metric tons)

216,037
Thanks for calling Efficiency Vermont
In March 2000, Efficiency Vermont went from concept to reality. With programs available across the state, the phone lines opened up. We served over 17,000 Vermonters in the first year, with just two people answering phones for all of Efficiency Vermont. Vermonters called in curious about the new organization and the available services. And sometimes they just had a question about their energy use – so they turned to the experts.
The pig problem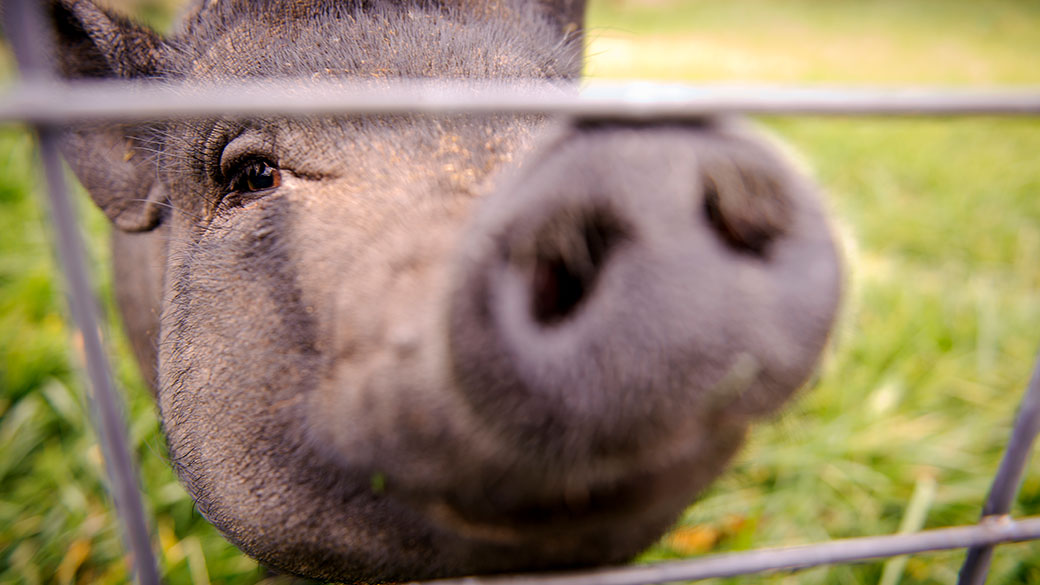 In the first few years, Efficiency Vermont staff never knew what to expect when they picked up the phone. On one notable occasion, customer support specialist Kathleen Brown got a call from a customer who was pet-sitting for her sister's potbellied pig. The customer had an energy problem: how much should she charge her sister to operate the heat lamp to keep the pig warm? After taking in this unusual request, Kathleen got to work. She helped the customer figure out exactly how much electricity the lamp would use and what it would cost to keep the pig toasty. All in a day's work.
2004

-

Building the plane as it flies
Dollars Saved for Vermonters

$272.3 million

Greenhouse Gas Reduction (in metric tons)

1.9 million
Efficiency Vermont takes off
In the first five years, Efficiency Vermont added new programs and supported thousands of Vermonters taking on energy-saving projects. But a lot of Efficiency Vermont's work was first in the nation.
"We were building the plane as we were flying it," recalled Dave Cawley, an early leader of Efficiency Vermont. One of the early challenges was demonstrating the savings that customers were seeing with efficiency. How do you measure the value of something you can't see, like unused energy?"
Measuring success
One of the first steps was setting the standard for defining savings through a Technical Reference Manual (TRM). This resource became the foundation across the country for estimating how much energy would be saved from any efficiency upgrade.
As other states created regulated efficiency programs, they used Efficiency Vermont's TRM as a model to calculate the value of energy efficiency for their region.
Early impacts
By the end of 2004, Efficiency Vermont's work had…
Cut electric demand growth in half, with energy efficiency providing 3% of Vermont's electricity needs
Directly helped more than 1 in 3 Vermonters
Saved 204,000 kilowatt-hours of electricity
Helped Vermonters reduce annual energy costs by more than $24 million
Delivered $169 million in lifetime economic value
Established Vermont as a national leader in energy efficiency:

#1 in sales of ENERGY STAR® clothes washers
#2 in sales of ENERGY STAR air conditioners
#3 in sales ENERGY STAR refrigerators
#5 in market share of completed ENERGY STAR homes
More to the story...
2005

-

"Have you tried changing your lightbulbs?"
Dollars Saved for Vermonters

$346.7 million

Greenhouse Gas Reduction (in metric tons)

2.4 million
A market transformation story
Every home and business has lightbulbs. When Efficiency Vermont started, incandescent lightbulbs were widespread. But these bulbs waste over 90% of the electricity they use making heat, rather than light. One of the best ways to help Vermonters save energy was to help them change their lightbulbs. In 2005, the best alternative was a CFL. Today, LEDs are now the easy and preferred choice for most Vermonters. Why? It's all about market transformation – moving manufacturers, the supply chain, and ultimately consumers to a more efficient choice.
More than a lightbulb moment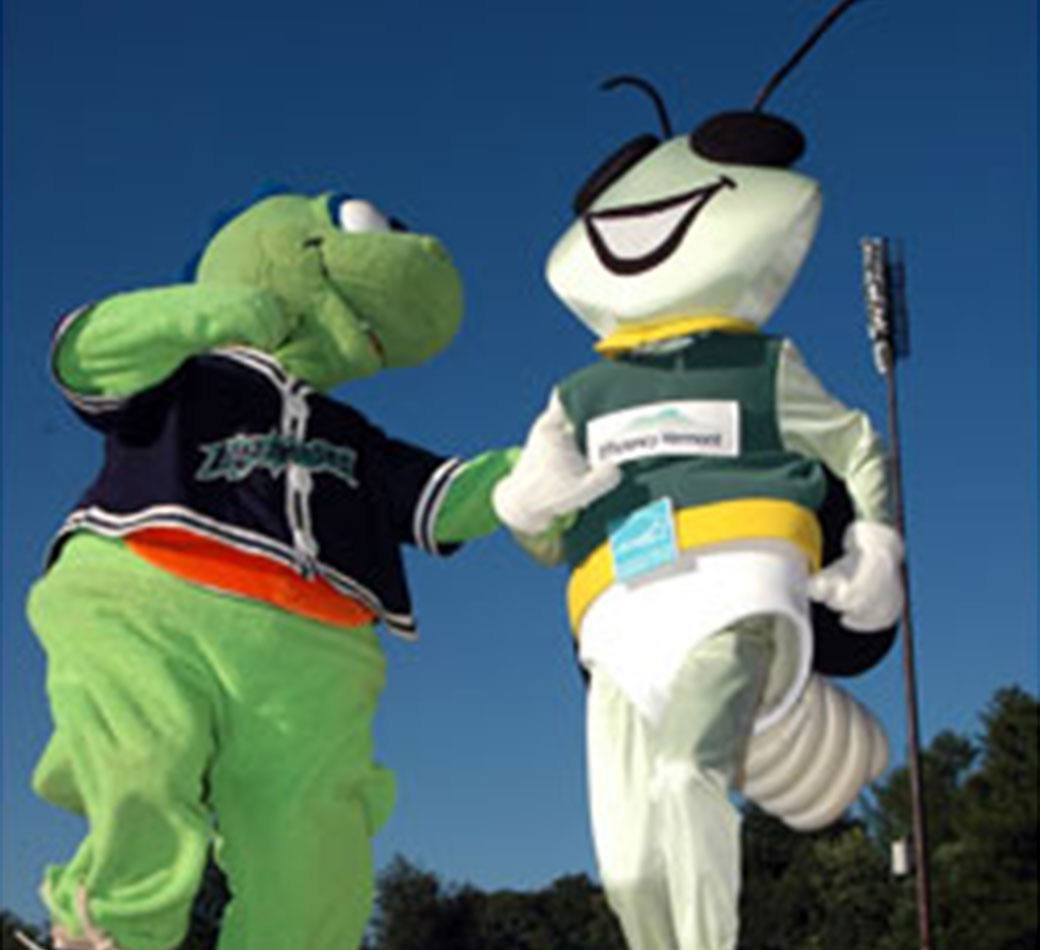 A lot of work happens behind the scenes to transform a market. Starting with CFLs and then LEDs, Efficiency Vermont staff advocated for federal lighting standards and ENERGY STAR qualified products with better light and longer life. Staff partnered with manufacturers to increase efficiency in their products. Efficiency Vermont worked with retailers and distributors to get efficient bulbs on shelves.
What the customer saw was a cheaper price for a better product. Initially, customers would receive a mail-in rebate for buying an efficient bulb. Over time, Efficiency Vermont started incentivizing retailers to include the discount in the upfront purchase. At the same time, Efficiency Vermont reached out to customers directly. Staff partnered with retailers, community groups, and low-income advocates to host events across the state and get affordable bulbs to every Vermonter. The Efficiency Vermont website offered resources for choosing the most efficient and long-lasting LED bulbs, and advertising campaigns helped educate consumers on the benefits of changing out lightbulbs.
In 2016, LEDs were so prevalent and affordable that Efficiency Vermont stopped incentivizing CFLs. Just two years later, with many LEDs costing just a couple dollars, LED incentives also started phasing out. But the market transformation journey is just beginning. Everything that Efficiency Vermont learned through transforming the lighting market will now help speed the adoption of heat pumps, smart and connected devices, and new innovative products to help Vermonters.
2008

-

Electric progress helps fund heating efficiency
Dollars Saved for Vermonters

$694.7 million

Greenhouse Gas Reduction (in metric tons)

4.3 million
Turning savings into funding
By 2008, Vermonters were saving on electric bills thanks to energy efficiency. But customers needed help making their homes more comfortable and affordable during Vermont's cold winters. Most Vermonters heat with fossil fuels. Efficiency Vermont was only authorized to support electric efficiency programs. In 2008, that changed. Efficiency Vermont began bidding energy savings into the ISO New England Forward Capacity Market (FCM) – an auction used to make sure New England has enough power at the lowest cost. The FCM was a way to turn the value of energy savings into millions of dollars a year that could be re-directed for more savings. Vermont also dedicated new revenue from the Regional Greenhouse Gas Initiative (RGGI) to help with heating efficiency. Our regulators authorized the use of the new funds to expand Efficiency Vermont's comprehensive home weatherization program to help more customers work with skilled contractors to air seal and insulate their homes. Through 2020, Efficiency Vermont has generated over $88 million in total funding for thermal efficiency, between FCM and RGGI. Today, these funds are declining rapidly and will be a fraction of what they were within a few years. Vermont will need new, stable funding sources to continue helping Vermonters weatherize their homes.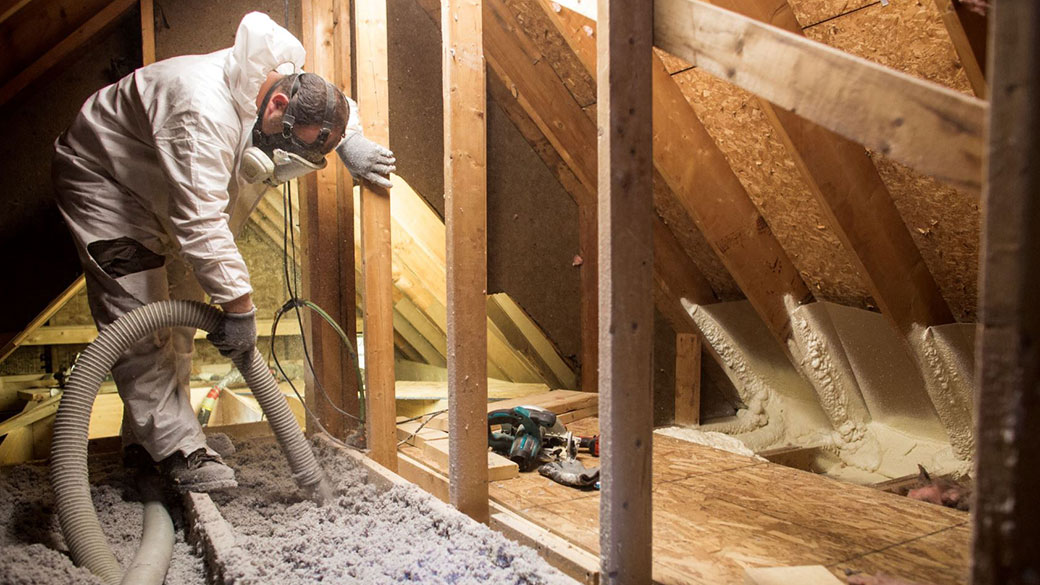 2009

-

Stronger together: the power of partnerships
Dollars Saved for Vermonters

$811.6 million

Greenhouse Gas Reduction (in metric tons)

4.9 million
Mission alignment
Partnerships have been a cornerstone of our work since the beginning. In particular, Efficiency Vermont recognized that other organizations had expertise in serving low-income Vermonters. Partnerships would help use the strengths of each organization to the benefit of Vermonters. Efficiency Vermont forged alliances with affordable housing and social services communities. Efficiency Vermont brought expertise in energy savings and our partners brought their in-depth understanding and experience working with low-income Vermonters. Some examples include work with the state Weatherization Assistance Programs (WAPs), the Vermont Foodbank, Affordable Housing organizations and the Women, Infants, and Children (WIC) nutrition program. Today, these partnerships and more are critical to ensure efficiency services can reach all Vermonters.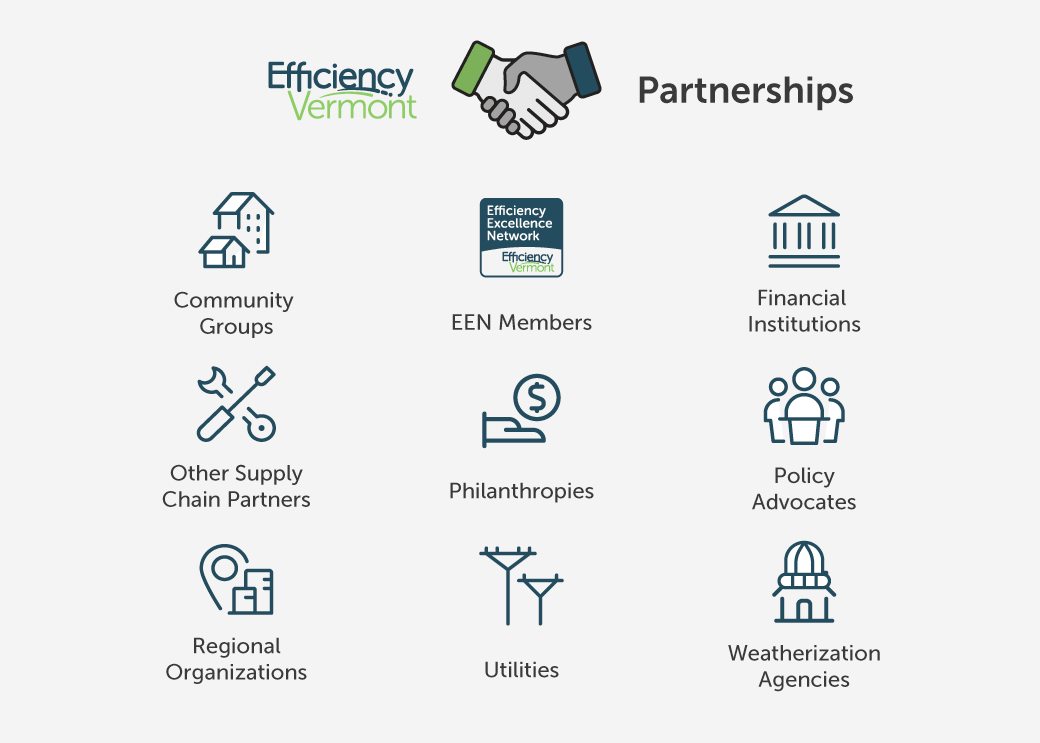 Partnership for affordability
When Green Mountain Habitat for Humanity completed its first housing project in Essex Junction, three low-income families made the leap from renting to owning. The new homes weren't just affordable to purchase. They were also affordable to live in for the long term. The housing was built to one of Efficiency Vermont's highest energy efficiency standards. The highly sealed and insulated homes included efficient appliances and lighting, with an efficient ventilation system to help keep the indoor air quality healthy for all residents. Each family will save around $900 each year in energy costs, compared to a standard home.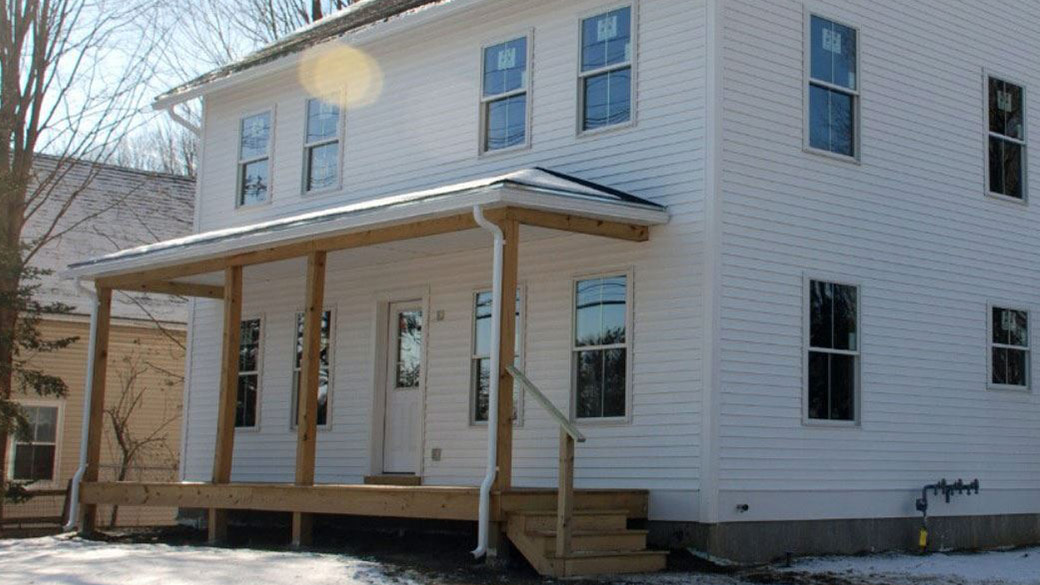 2010

-

Taking root and branching out
Dollars Saved for Vermonters

$970.9 million

Greenhouse Gas Reduction (in metric tons)

5.6 million
Stability and growth
In its first decade, Efficiency Vermont was delivering nation-leading results. Recognizing the strength of the model they had created, state leaders transformed Efficiency Vermont from a three-year contracted service to a regulated utility. This enabled longer-term investments to transform markets. It also meant more stability, allowing stronger partnerships with utilities, businesses, and other organizations looking to the future of Vermont.
Vermont became a model. Our leaders began providing advice and sharing experiences around North America as others sought to create their own energy efficiency programs, from Delaware, to New Mexico, to Wisconsin, to Maine, to Nova Scotia. In 2011, VEIC, the nonprofit that operates Efficiency Vermont, also started running the DC Sustainable Energy Utility and Efficiency Smart, which offers efficiency services to customers in Ohio, Michigan, Pennsylvania, and Delaware.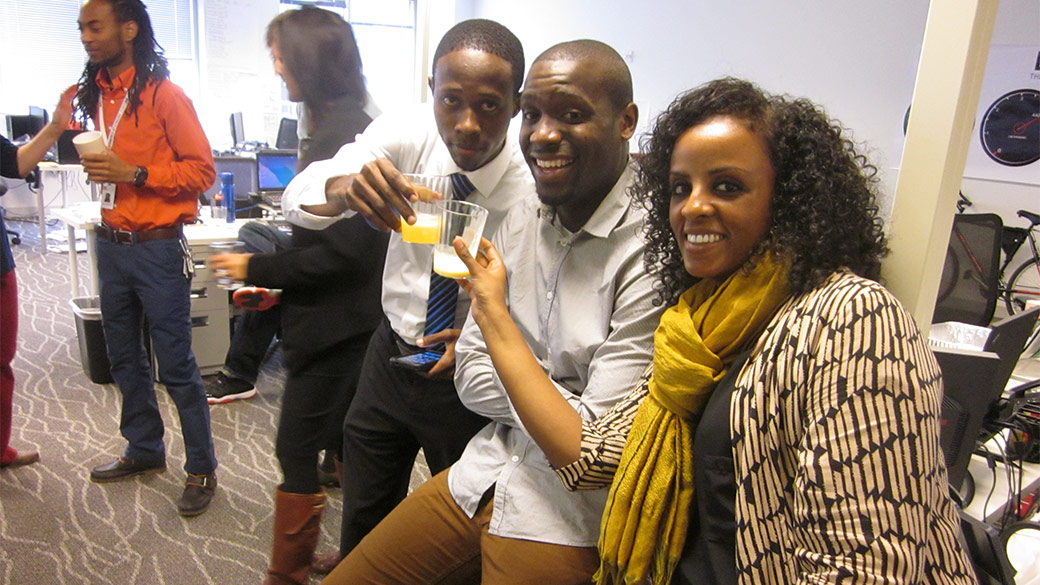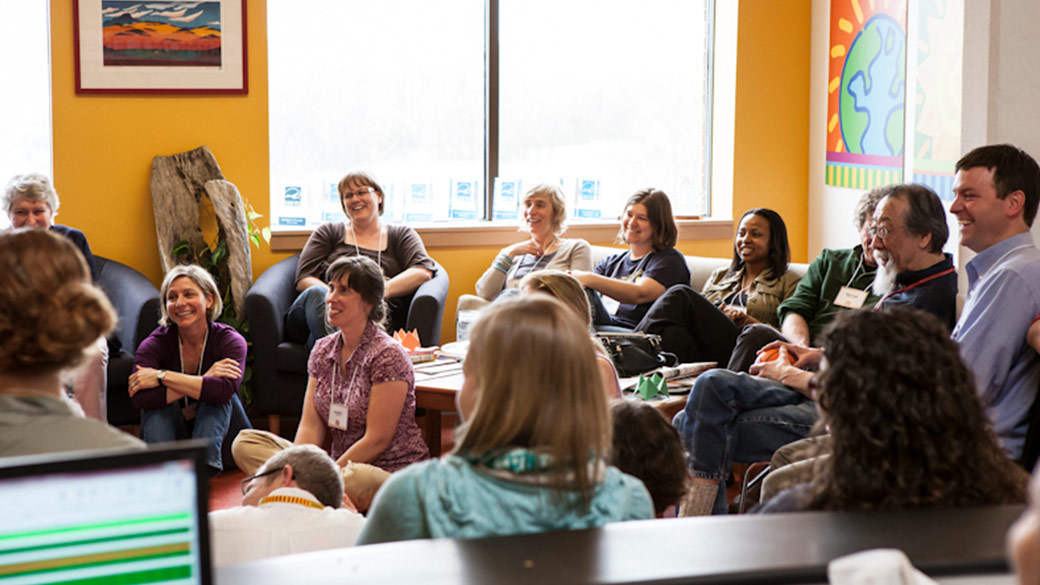 Leading by example
National recognition
As other states took notice of Vermont's approach to energy efficiency, entities at the national level also began recognizing the Brave Little State. Honors included:
13 US EPA ENERGY STAR Awards 1999-2020
8 Excellence Awards
4 Partner of the Year Awards – Energy Efficiency Program Delivery
5 Partner of the Year Awards – Sustained Excellence
American Council for an Energy-Efficient Economy; State Rankings 2006-2020
At least top 10 every year
11 years in top 5
6 years in top 3
2011

-

"Vermont Strong": resilience after Irene
Dollars Saved for Vermonters

$1.1 billion

Greenhouse Gas Reduction (in metric tons)

6.2 million
Tropical Storm Irene
When the reports of widespread damage from Tropical Storm Irene came in, Efficiency Vermont worked as quickly as possible to adapt programs to help with rebuilding. Irene dumped 11 inches of rain on parts of Vermont. The flooding knocked out bridges and destroyed roads. For Efficiency Vermont, the devastation of Irene required education and action. Our team pulled together offers of emergency efficiency services to hundreds of Vermonters. This work relied on the growing network of partners, including Capstone, the Vermont Fuel Dealers Association, our contractor network, and the Champlain Valley Office of Economic Opportunity (CVOEO). Efficiency Vermont offered free moisture assessments and air sealing, along with advice and resources for replacing damaged insulation and addressing health and safety concerns. These resources were useful in the immediate aftermath, but also supported long term efficiency and affordability. Energy efficiency could help Vermonters to rebuild better and safer.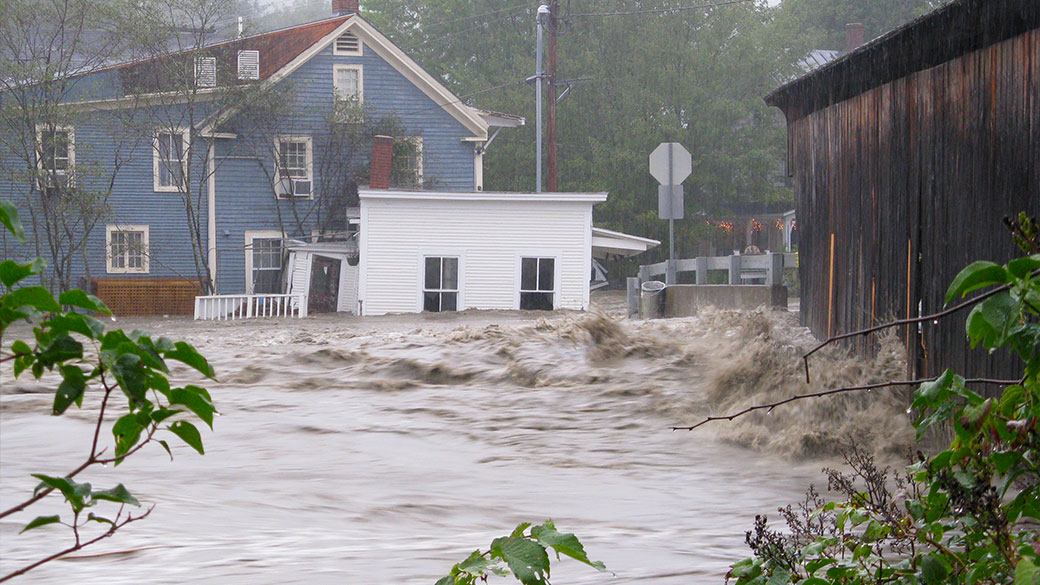 Not just a mobile home replacement
Even before Tropical Storm Irene hit, the state was already facing a shortage of affordable housing for low-income renters and homeowners. The storm destroyed nearly 15% of the state's mobile home stock that August. In response, Efficiency Vermont began a collaboration with architects, manufactured home builders, and nonprofit partners. The coalition received support from the Vermont Housing & Conservation Board, the High Meadows Fund, and VLITE to design and build an energy-efficient alternative to standard manufactured homes. The Zero Energy Modular (ZEM) Homes program builds homes that use quality construction, materials, and efficient energy technologies. As of 2020, more than 130 ZEM homes have been delivered to Vermonters. Built in Vermont, these homes cut out the use of fossil fuels by producing as much electricity as they use.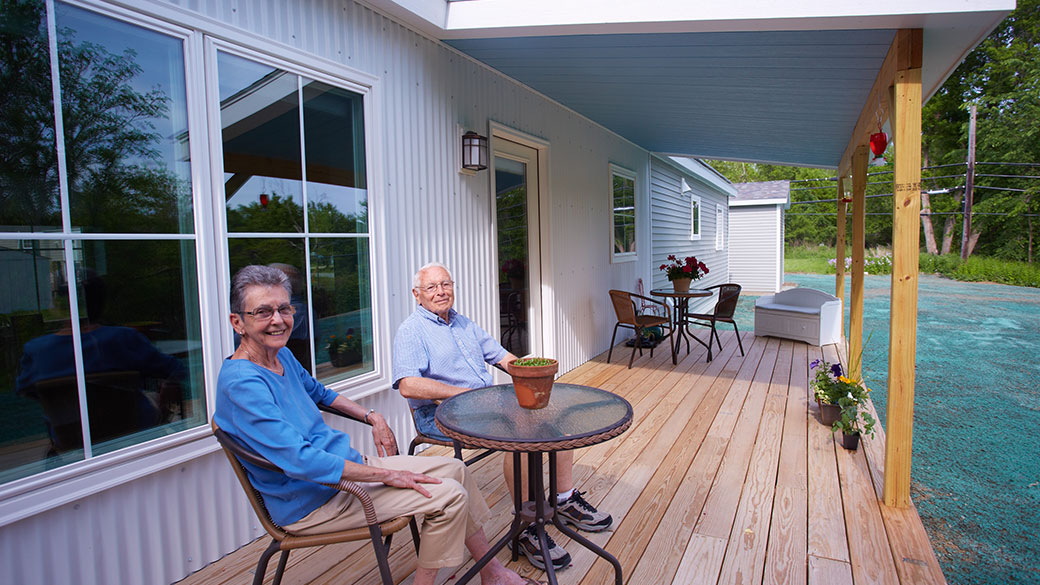 2013

-

Building the efficiency workforce
Dollars Saved for Vermonters

$1.5 billion

Greenhouse Gas Reduction (in metric tons)

7.7 million
Contractors you can trust
As more and more Vermonters turned to efficiency to help save energy and money, the efficiency workforce grew. Efficiency Vermont wanted to make sure trade partners always had the most up-to-date information to share with customers. And so, the Efficiency Excellence Network (EEN) was born. Members would have access to training, special offers, and marketing resources. Customers would feel confident that they were choosing a contractor who was committed to providing the highest level of professional energy efficiency service.
The EEN started in 2013 as a network of HVAC contractors. Today, its 400+ member businesses also include electricians, architects, weatherization contractors, and more.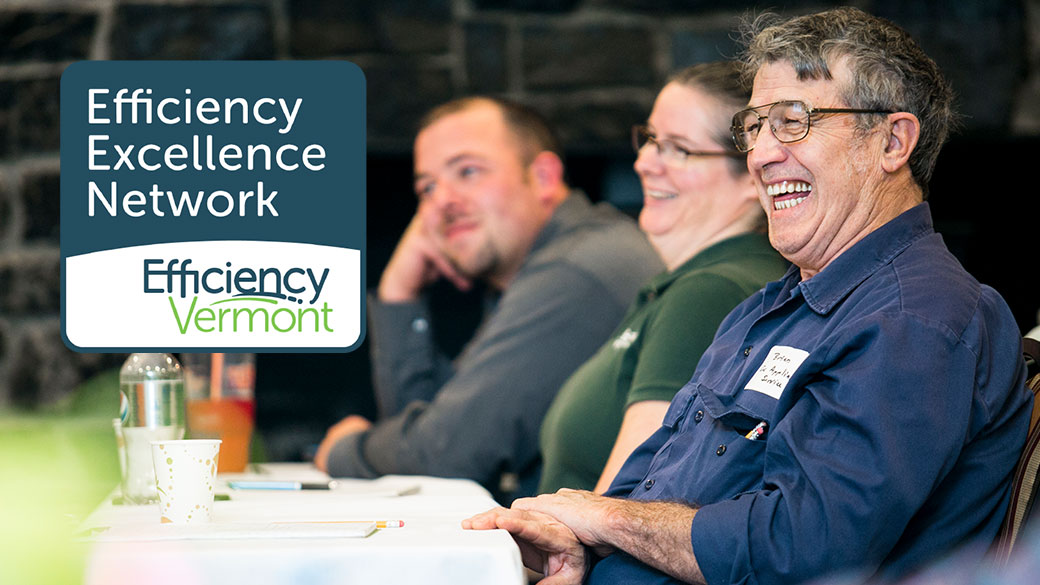 Meet some members
Dick Soule Refrigeration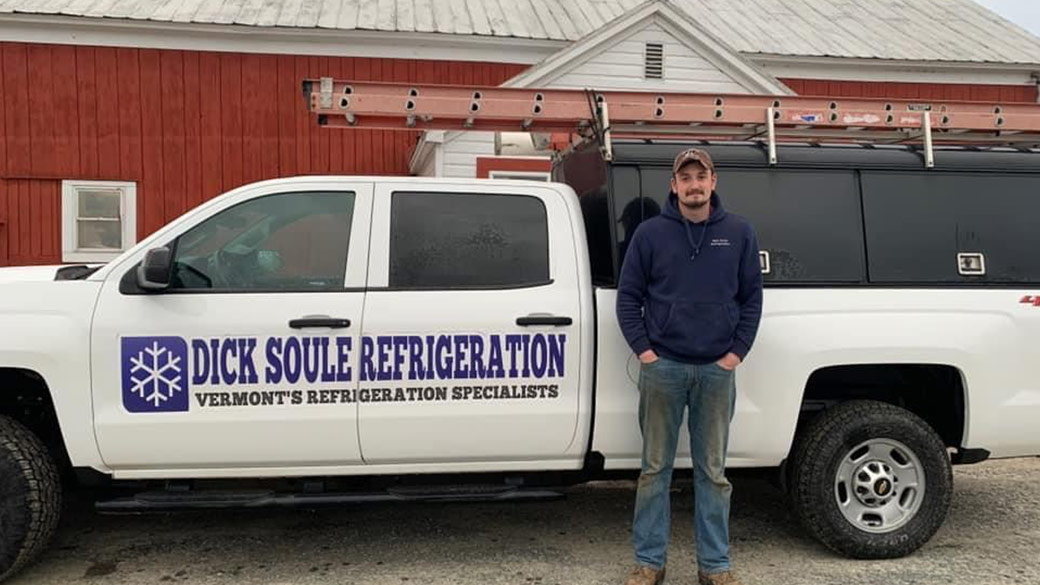 This company partners closely with dairy farms to reduce refrigeration costs. As CEO Chelsey Lawyer says, "Electric bills for farms are so high that anything we can do to reduce their costs is extremely helpful… with the help of Efficiency Vermont, we were able to actually replace the old units at an affordable cost, which reduces not only energy consumption but also their repair bills moving forward."
Vermont Heat Pump, LLC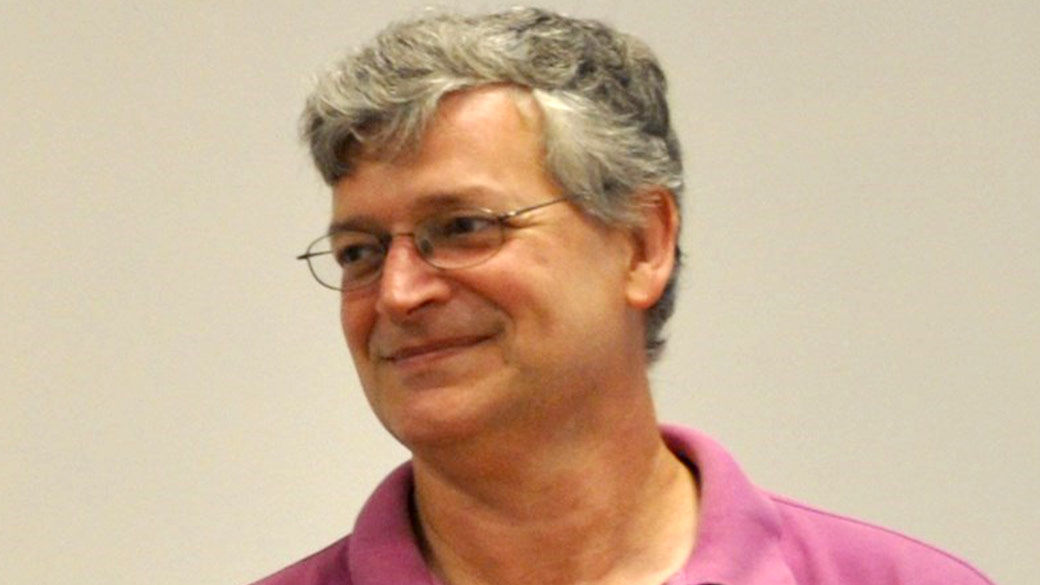 Owner Pat Perry got into the business by watching the change in his fuel bill after getting his own heat pump installed. "I went from using 550 gallons of oil a year to using 100 gallons."
Solar Harvester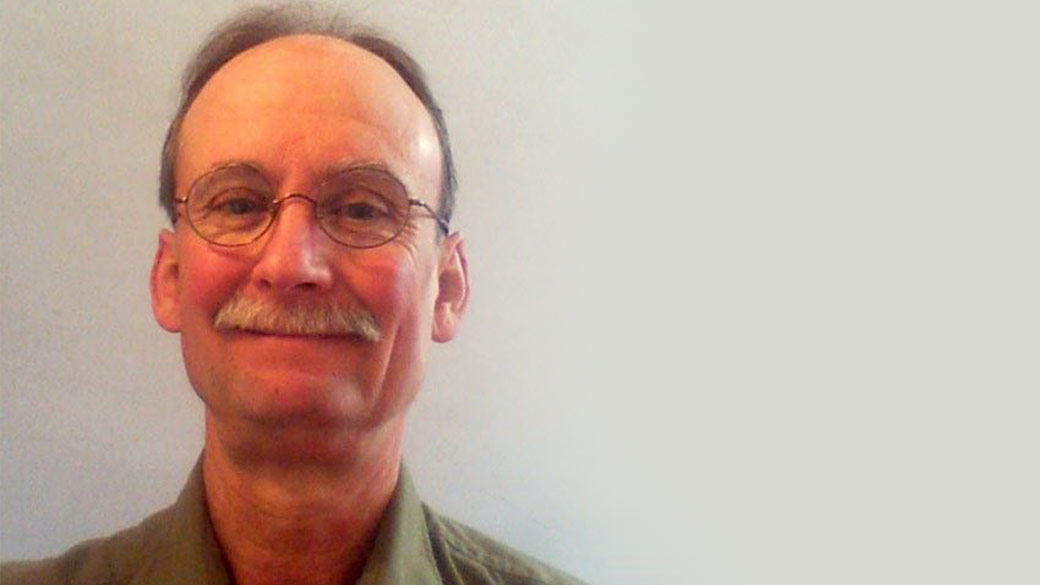 Bill Chidsey sees himself as an energy coach to help his customers all the way through a project. "We are fortunate having Efficiency Vermont's Efficiency Excellence Network trade partners handy to fit together complex solutions. This network builds my confidence and ability to lead."
More to the story...
2015

-

Bringing heat pumps to a cold climate
Dollars Saved for Vermonters

$1.8 billion

Greenhouse Gas Reduction (in metric tons)

9.1 million
Hot new tech
Heat pumps are becoming common in Vermont. But as late as 2012, many HVAC experts hadn't heard of heat pumps working in cold climates. That's when Efficiency Vermont started researching them to understand which models could work in Vermont's winters. Conversations started with manufacturers to understand and promote cold-hardy heat pumps. At the same time, we partnered with suppliers to ensure these models were in stock, and trained contractors so they could properly install the new technology for Vermonters. In 2015, Efficiency Vermont supported over 1,300 installations. The pace picked up in 2017 when our utility partners began offering incentives to help customers switch away from fossil fuel use through the Renewable Energy Standard. In 2020, Efficiency Vermont and our partners supported over 28,500 heat pump installations. The innovation hasn't stopped there. Now, Efficiency Vermont is leading the way on air-to-water and ground source heat pumps that promise to offset even more fossil fuel use.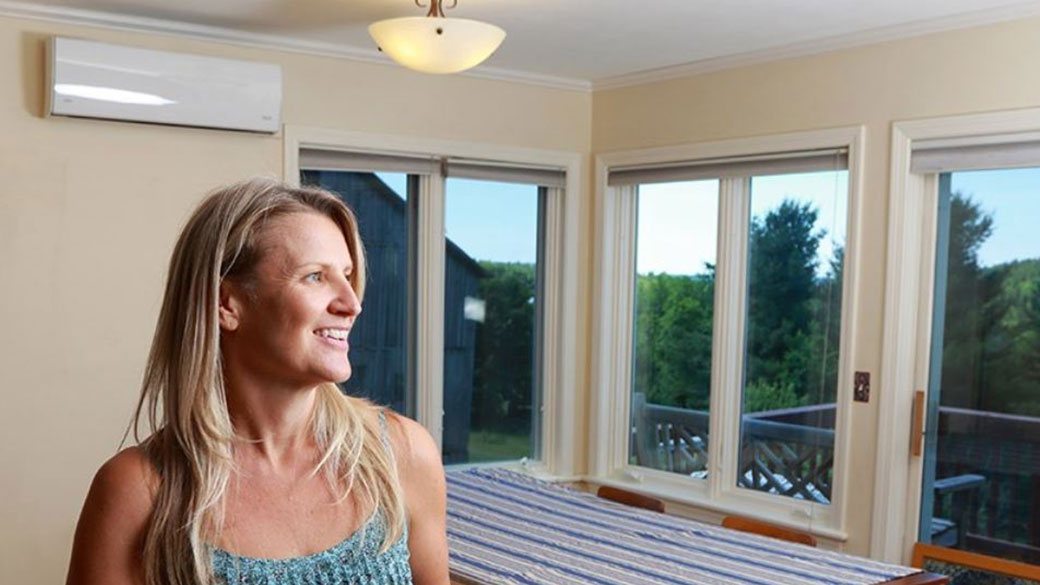 Growing in popularity and impact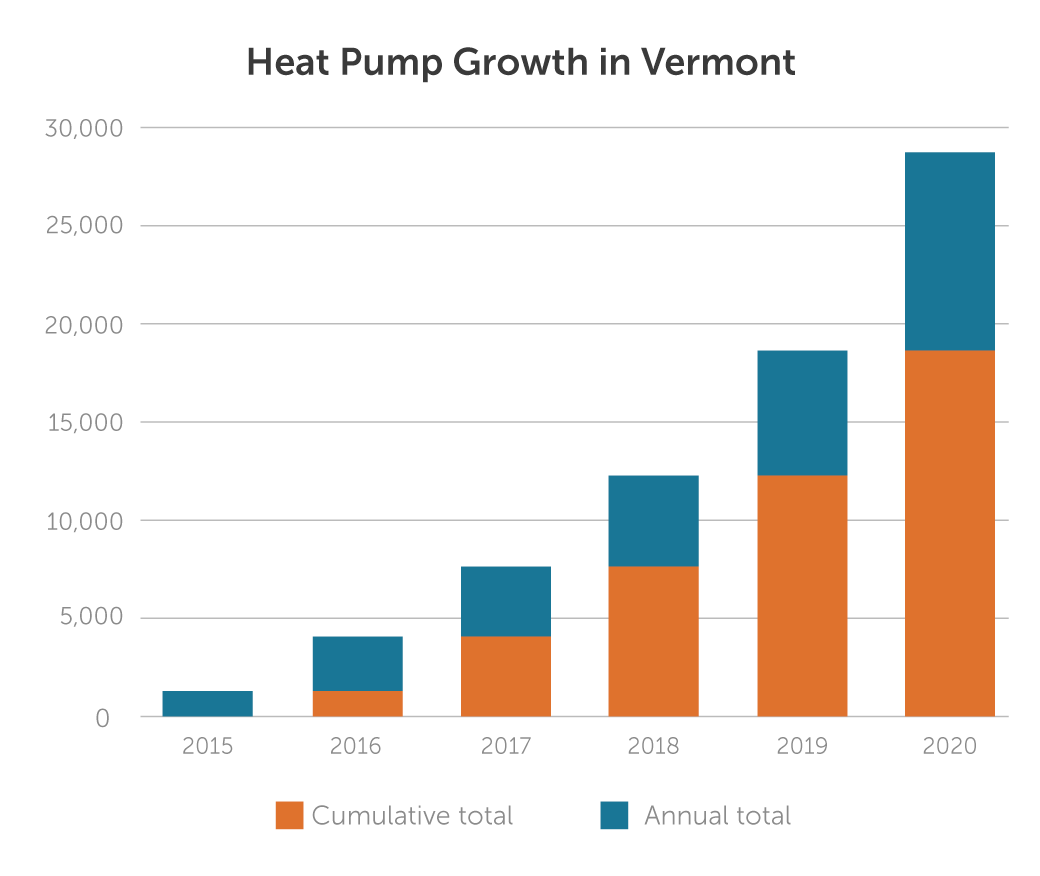 Paving a path to net zero
Karen Correll and her husband, David, were already on the path to making their Rutland home net zero, but they didn't know it at the time. A net zero home meets its energy needs entirely through renewable energy. As Green Mountain Power (GMP) customers, most of their electricity was already from renewable sources. But they still relied on 800 gallons of fuel oil a year to heat their home. They took advantage of an offer from GMP to have an energy audit and decided to do comprehensive weatherization and install a heat pump. Karen connected with Efficiency Vermont to find a contractor in our Efficiency Excellence Network. The year after the projects were completed, the home used just 150 gallons of fuel oil. Someday, they hope to remove their furnace and fuel tank entirely from the house.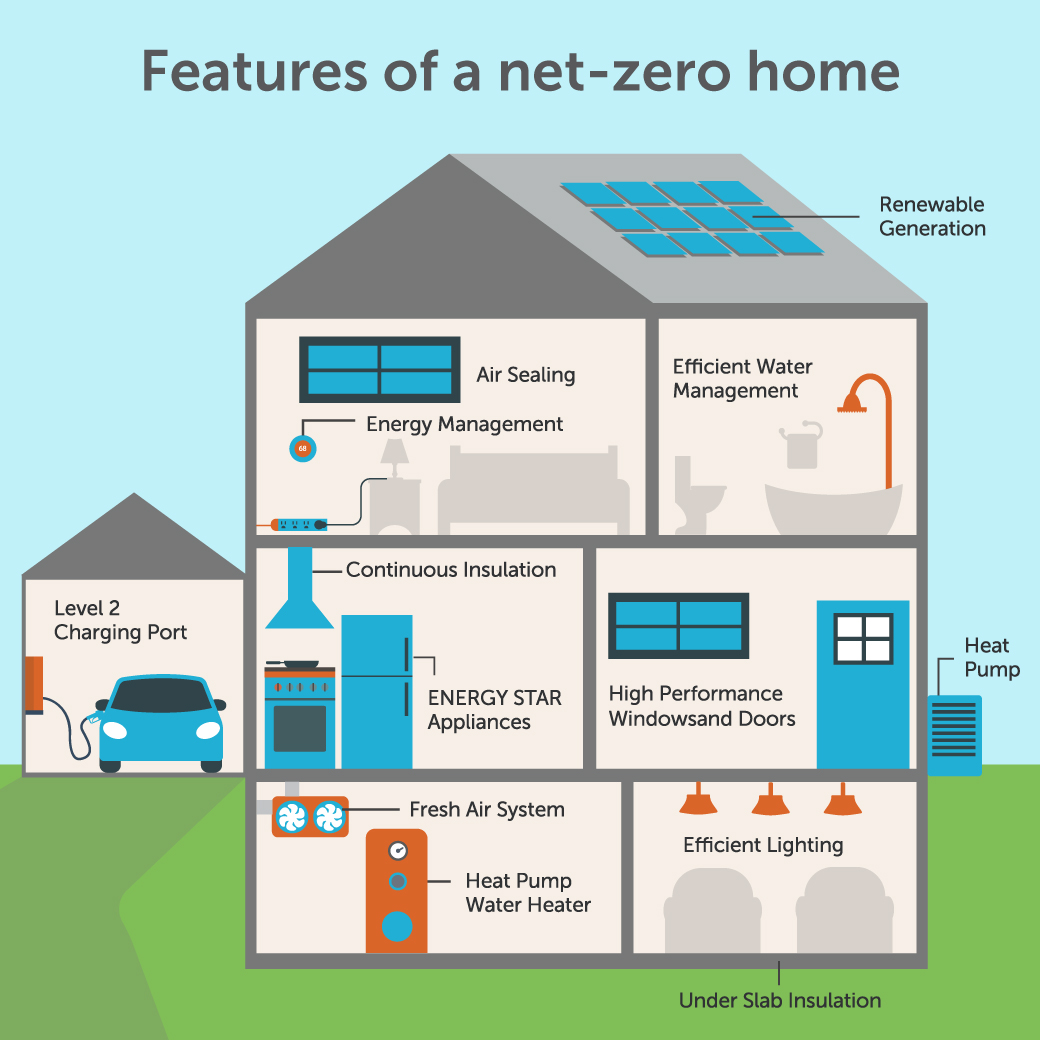 2019

-

Help for Vermonters with high energy burdens
Dollars Saved for Vermonters

$2.7 billion

Greenhouse Gas Reduction (in metric tons)

12.1 million
Efficiency for all
For many, energy expenses compete with other needs like housing, food, and healthcare. In 2019, Efficiency Vermont took a hard look at the energy burden of Vermont households. Energy burden is a calculation of household spending on energy as a percentage of income. Understanding energy burden helped inform programs that could better reach Vermonters. Energy burden became the eligibility criteria for a program that provides free appliances and services to low-income Vermonters. The resulting program was highlighted by ACEEE as an exemplary energy efficiency program. Efficiency Vermont also expanded that work to moderate-income Vermonters – those who aren't eligible for low-income programs but may still struggle with the upfront cost of efficiency solutions. Efficiency Vermont increased upfront incentives for weatherization and other efficient products and expanded no- and low-cost financing. The end result? More people are saving more of their hard-earned money today.
Understanding energy burden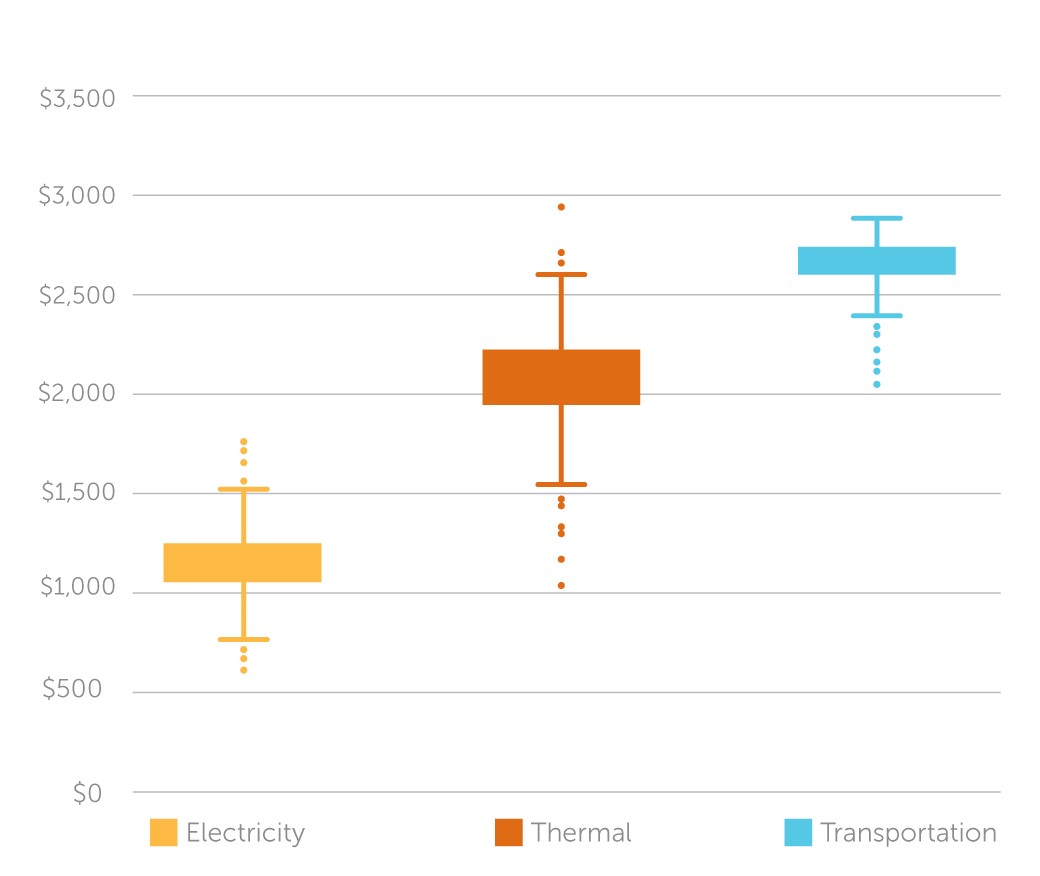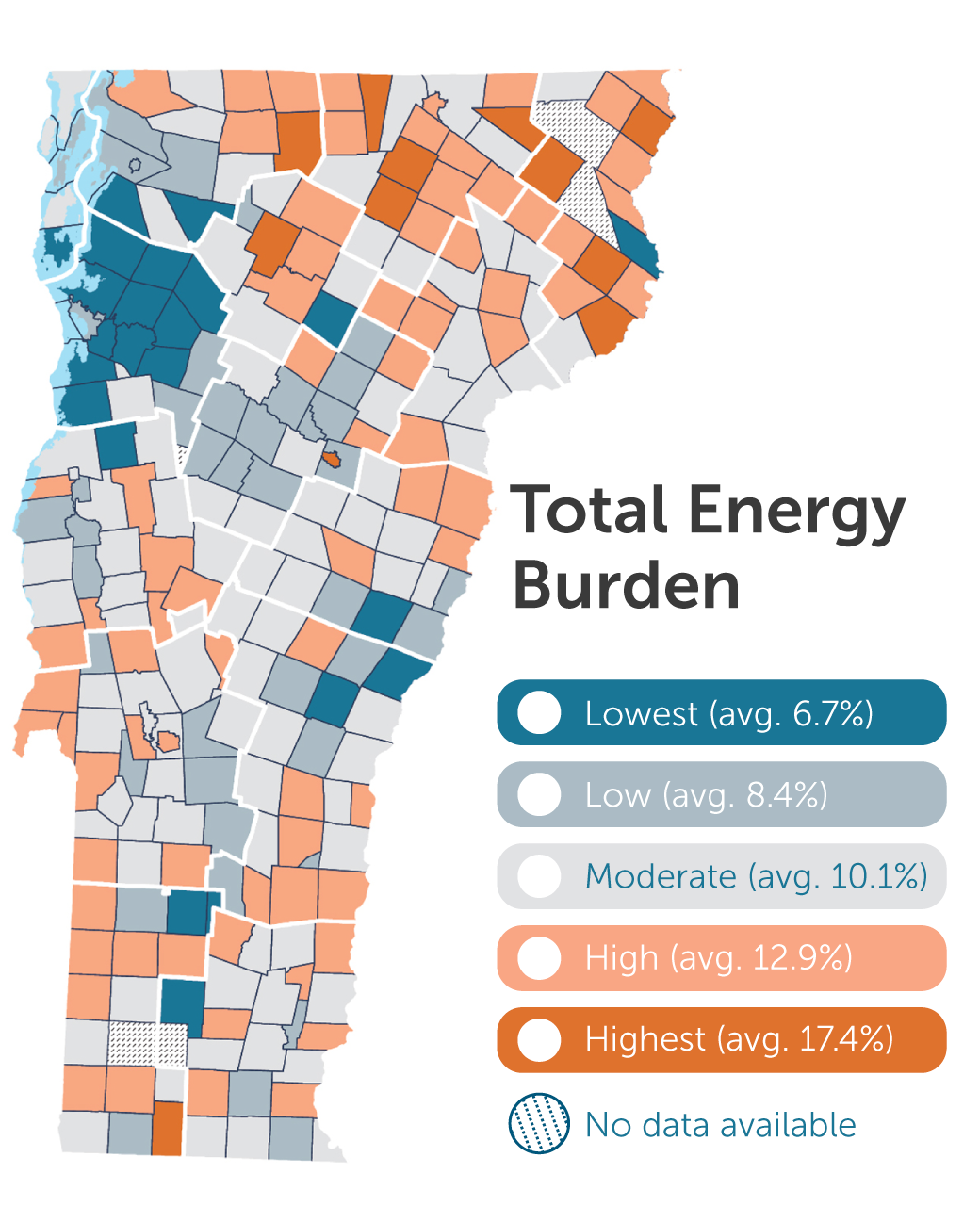 Breathing easier
Julie works seasonally and relies on Social Security benefits from her late husband to get through the months she doesn't work. While she'd like to retire, she's still paying off the costs of re-mortgaging the house during her husband's illness. Julie knew a more efficient heating system would help keep the costs down, but she didn't know how she could handle the upfront cost. After a brief conversation with Amanda on our customer support team, Julie found out that she was eligible for a free home assessment from our partners at the CVOEO. They found that Julie could benefit from a new heat pump system and efficient refrigerator. Our newly redesigned program covered the cost of these appliances completely. "This makes me breathe easier," Julie shared, looking over her electric bills after the installation.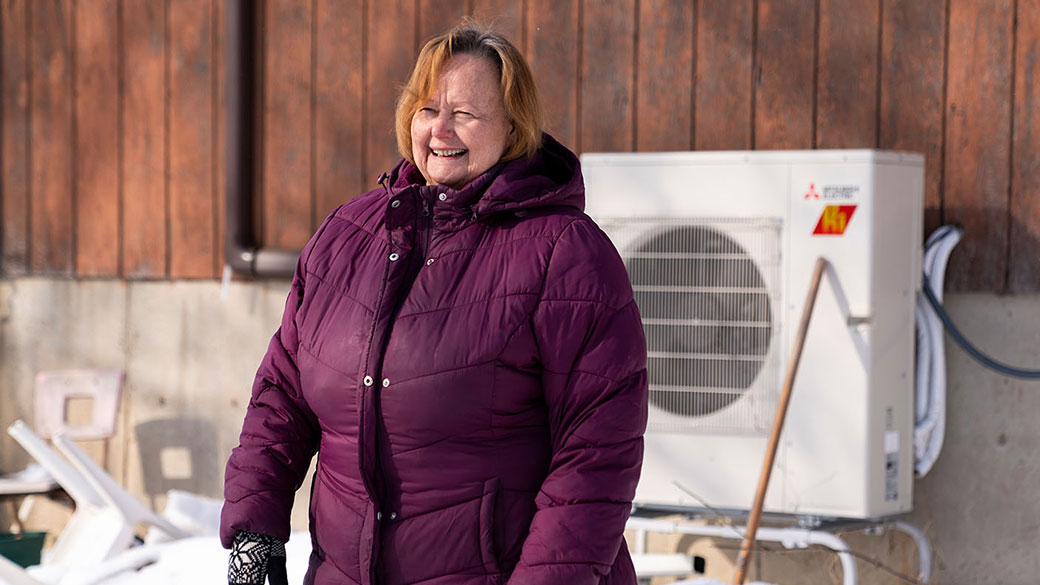 2020

-

Evolution to meet the needs of Vermonters
Dollars Saved for Vermonters

$2.8 billion

Greenhouse Gas Reduction (in metric tons)

12.6 million
Saving money. Fighting climate change.
A lot has changed since 2000. Back then, Vermont was using more electricity every year. Most of that electricity came from fossil fuels on our regional grid. Today, most of the electricity used in Vermont comes from renewable sources. And our electric use would be more than 16% higher if it wasn't for Efficiency Vermont's work over the last 20 years. Now driving cars and heating our buildings are Vermonters' biggest energy costs... and the biggest polluters. Reducing greenhouse gas emissions has been one of the major benefits Efficiency Vermont's programs have been able to deliver. The foundation of experience in customer support, program design, and market transformation can now help do even more for Vermonters and our state.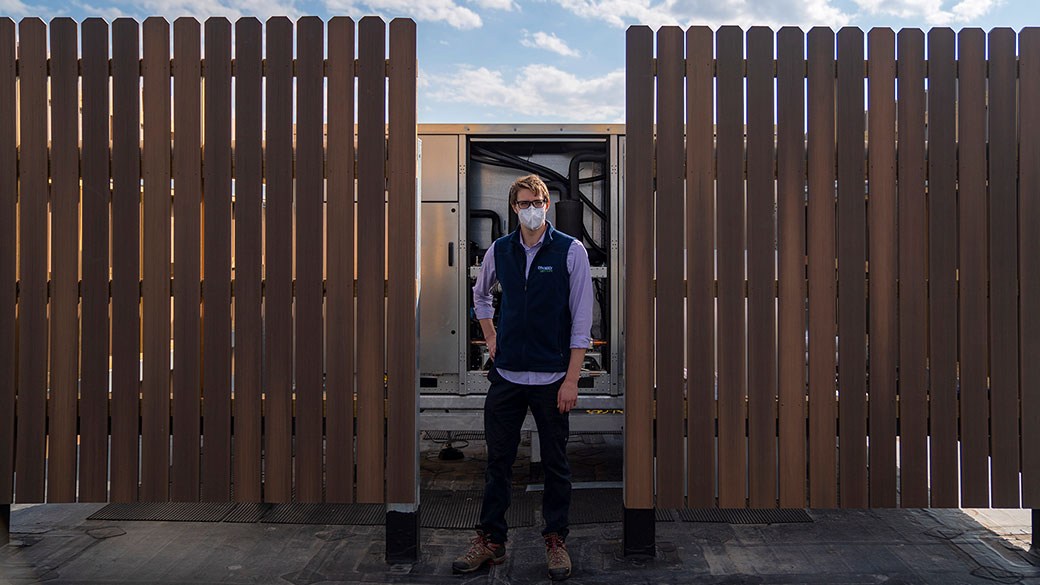 Evolution in partnership
In 2020, we reached out to all our partners to ask how Efficiency Vermont could best serve Vermonters in the coming years. The most popular opinion was that Efficiency Vermont should do more to reduce greenhouse gas emissions. For the first time, the Public Utility Commission approved a new metric measuring greenhouse gas emissions avoided. In the same year, the Legislature passed and Governor Scott signed Act 151, enabling Efficiency Vermont and Burlington Electric Department to launch a pilot program with offerings that reduce greenhouse gas emissions for transportation and heating. As a mark of the strong collaboration that led to this point, the distribution utilities jointly submitted a letter to the Legislature in support of the bill.
Building resilience in a pandemic
Even as Efficiency Vermont was looking towards the future, the COVID-19 pandemic brought the immediate needs of Vermonters into the forefront. While staff transitioned to working from home, Efficiency Vermont redesigned our offers in a matter of weeks to focus on hard-hit businesses and low- and moderate-income Vermonters. Efficiency Vermont managed a new grant program created by the Legislature to help schools invest in indoor air quality in response to COVID-19. The grants paid for improving the heating, ventilation, and air conditioning systems to help keep students and staff safe. The learnings from 2020 will remain relevant. Efficiency Vermont will continue an increased focus on low- and moderate-income Vermonters and businesses and institutions at the core of Vermont's economy. As these efforts help reduce greenhouse gas emissions, they will also build resilience among the most vulnerable populations in the face of future pandemics, extreme weather events, or other unforeseeable disasters.
More to the story...
2040

-

What happens in the next 20 years?
The work continues
When Efficiency Vermont started 20 years ago, there weren't many alternatives to heating or driving with fossil fuels. Today, changing weather patterns and more intense weather events underscore the urgent need to act. Technology has evolved and we're looking to our increasingly clean electricity to help us reduce carbon emissions in heating and transportation, while building resilience into our homes and businesses as we adapt to the effects of climate change. Using energy wisely will always be good for the economy, good for our budgets, and good for our planet. As we look to more sustainable energy sources to power our cars or warm our homes, efficiency will help keep costs, and emissions, down for everyone.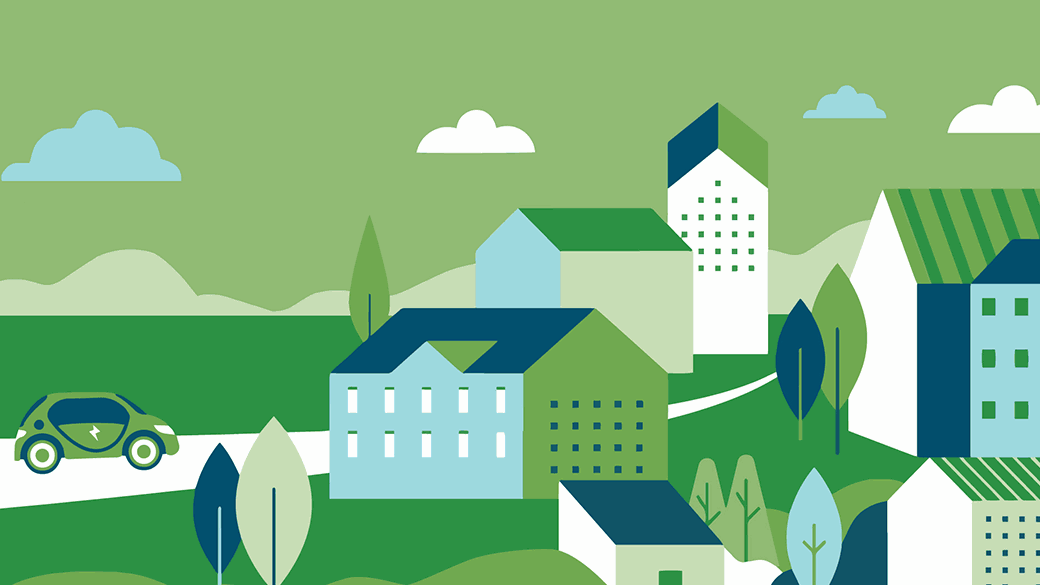 Forward. Together.
As we move into this exciting future together, Efficiency Vermont is working to better understand the unique perspectives and challenges of all our customers, which are shaped by geography, income level, sexual orientation, race, and ethnicity.
The last two decades have taught us two valuable lessons. First, that the EEU model can flex to help Vermont meet new clean energy challenges. Second, through the EEU model, energy efficiency has proven to be Vermont's most cost-effective greenhouse gas reduction program.
Efficiency Vermont will carry these lessons into the future. As we look to more sustainable energy sources to power our cars or warm our homes, Efficiency Vermont can help keep costs, and emissions, down for everyone.