An interview with Bryn Oakleaf - Efficiency Excellence Network Program Manager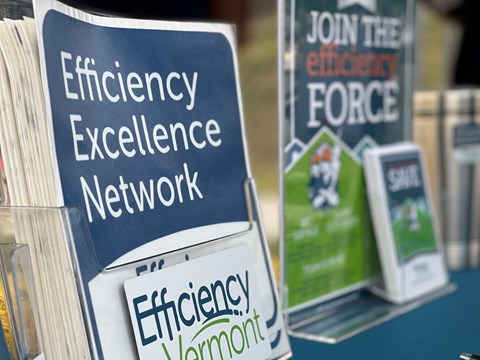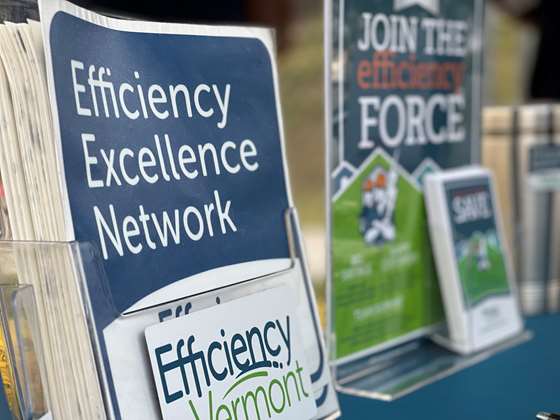 (This interview will appear in the April/May 2022 edition of the Green Energy Times)
How did you become interested in energy efficiency work?
Hi, I'm Bryn Oakleaf, the Efficiency Excellence Network (EEN) Program Manager. I started working for Efficiency Vermont in 2019 after many years working for state government in environmental policy roles. I was drawn to working with Efficiency Vermont for their cutting-edge programs, direct benefits to Vermont customers, and core values.
What types of contractors and suppliers do you primarily work with?
EEN members include builders, architects, HVAC contractors, weatherization contractors, equipment suppliers, electricians, lighting designers, and more. These members provide services to both residential, commercial, industrial and institutional customers. The EEN also recently expanded to include electric vehicle dealerships starting in the fall of 2021. The EEN provides Vermont with a skilled workforce who are dedicated to completing projects with energy efficiency in mind.
How does your work with the Efficiency Excellence Network help meet customer needs? 
My work managing the EEN helps customers find skilled contractors not only to complete their project, but who are familiar with Efficiency Vermont incentives to lower costs and help finance projects. The Home Energy Loan is a great asset to residential customers looking to finance projects. This benefit is only available to customers using contractors in the Efficiency Excellence Network. In some cases, program-specific rebates are only available when using EEN members such as Home Performance with Energy Star projects, often called weatherization projects.
What resources are available to help someone just beginning to learn about services that the EEN provides? 
You can find Trade Partner information on the Efficiency Vermont website here: https://www.efficiencyvermont.com/trade-partners. Our Find a Pro tool https://www.efficiencyvermont.com/find-contractor-retailer is another excellent way to see the variety of companies in the EEN and the numerous energy efficient services they provide. Our rebates page also indicates whether an EEN member is needed to access incentives: https://www.efficiencyvermont.com/rebates.
Why should a customer use an EEN member for their project or service needs?
Customers that utilize EEN members can have confidence that their contractor has baseline experience for the service they're listed for on our website. They can also be assured that the contractor is paired with an Efficiency Vermont specialist to assist them with questions on eligibility for project incentives to minimize expenses and make their dollars go further.
What are some questions you recommend customers ask when working to meet their energy efficiency goals?
Customers should start the process of finding a contractor early in their planning. It's good to reach out to multiple contractors to ask what their lead times are, and estimated time for project completion. This will give customers an idea of how contractor capacity fits into their personal timeline. Customers may also want to see if sub-contractors are needed for any aspect of the work too. For example, heat pump installations often need an electrician to complete the project. Knowing if a subcontractor is used will also help with timeline expectations. Lastly, it's good for customers to ask about operation and maintenance to optimize their project. This will differ from weatherization projects to HVAC related projects and can help ensure customers know what to expect, including estimated frequency of maintenance.
Any additional thoughts about the EEN that would be of interest to customers?
The Efficiency Excellence Network is comprised of skilled and talented trade professionals who are committed to energy efficiency design and operation of our built spaces. They are the backbone of meeting, and exceeding, state climate goals and reducing home and business costs to Vermonters. 
To connect with Bryn or another member of the EEN team, send an email to [email protected].