To protect the health of our staff and our customers, Efficiency Vermont offices are closed to the public. We have cautiously begun scheduling project related site visits when required. You can find more information on our safety protocols here.
We know that you need support in reducing energy costs now more than ever, and we will continue to launch new offers and programs over the course of the summer. In the mean time, our customer support team is available to help you remotely. Contact us at (888) 921-5990 or info@efficiencyvermont.com.
BBD 2020 Keynote Address: Carbon Drawdown Now: Turning Buildings into Carbon Sinks
The information below is from the 2020 Conference which has passed. A preliminary schedule of events for the 2021 Conference will be posted in the fall.
With our Better Buildings by Design 2020 theme, "Affordable Energy," in mind, we are pleased to announce this year's keynote session, presented by Chris Magwood of the Endeavour Centre in Peterborough, Ontario, and Jacob Racusin and Ace McArleton of New Frameworks in Burlington, Vermont. They will kick off the conference February 5, 2020, at the DoubleTree by Hilton Burlington Hotel in South Burlington, Vermont.
Carbon Drawdown Now: Turning Buildings into Carbon Sinks will illuminate how buildings have the potential to become the world's sixth carbon sink, rather than a leading emitter, and show clearly how building professionals' work is essential for climate justice and social equity. In line with the conference theme, the presenters will look at the value and cost of decarbonizing our buildings, and the relationships between energy, materials, and climate.
The presentation will examine the theory of embodied carbon emissions and carbon storage in materials, how "energy" relates to "carbon," the wide range of carbon-storing materials available now and those in the R&D phase, and the global potential for carbon storage in the built environment. A section on cost analysis and the decision-making process will spotlight real-world case studies of buildings that heavily incorporate carbon-storing materials, and show how climate-friendly solutions need not increase project costs. Strategies will be identified for both residential and non-residential projects, throughout different parts of the design and construction process, using different tools. During the keynote, the presenters will show how we can advance climate justice through the development of the built environment, and how our industry can partner with allied industries in agriculture and forestry to find solutions to social, ecological, and economic problems.
Participants will leave this keynote feeling reinvigorated in their work, eager to connect our community of practitioners with the wider network of change makers, and fired up to transform our built environment and our world.
About the Presenters: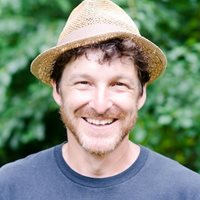 Chris Magwood is the executive director of the Endeavour Centre, a not-for-profit sustainable building school in Ontario. In 1998 he co-founded Camel's Back Construction, and as a contractor, designed and built more than 30 homes and commercial buildings, mostly with straw bales and often with renewable energy systems. Chris has authored seven books on sustainable building, and is currently working on an MA at Trent University, studying the carbon storage potential of the built environment.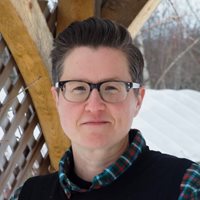 Ace McArleton founded New Frameworks Natural Design/Build in 2006 to offer green remodeling and new construction services blending natural building materials and methods with high-performance design. Ace instructs in the Natural Building Certificate Program at the Yestermorrow School, is co-author of The Natural Building Companion (Chelsea Green, 2012), and led his business's conversion to a worker cooperative in 2016. Ace is passionate about finding practical, regional solutions for building healthy, just communities.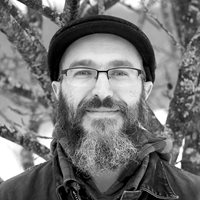 Jacob Deva Racusin is co-owner of New Frameworks, offering design, construction, consultation, and education services featuring low-impact high-performance building technologies. He is also program director of the certificate program in building science and net zero design at the Yestermorrow Design/Build School, and is a BPI-certified contractor. Jacob is the author of the books Essential Building Science and The Natural Building Companion.