Funding for this incentive is brought to you by: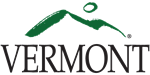 MileageSmart (Income-Eligible Used EV Incentive Program)
The State of Vermont and Capstone Community Action provides a used hybrid or electric vehicle incentive program for income-eligible households. Participants receive 25% of the initial price of the vehicle (excluding taxes and registration fees), up to $5,000.
About this rebate
Offer available to:
✓ Residential Properties
Effective Date: October 1, 2020
Must be a Vermont Resident (provide either a Driver's License Number or other proof of residence)
Must not be claimed as a dependent
Must be 18 years of age or older
Must be at or below 80% median income (AGI), based on household size.
Learn more about eligibility and how to calculate your income eligibility at the MileageSmart website: mileagesmartvt.org/qualifications