When first-time house buyer Kelsey Burns decided to convert a one-room schoolhouse in Guilford into a home, she knew she was stepping into a piece of local history. What she didn't know was that the century-old school's lack of insulation would mean a host of problems. It was expensive to keep the house warm, because the building lost heat faster than Kelsey could load the woodstove. Warm air that escaped the house was causing ice dams on the roof, and cold outdoor air that seeped in through basement walls was bringing a damp smell into the house. With the health and comfort of her four-year-old son in mind, Kelsey contacted Efficiency Vermont for advice.
As a new home owner in need of guidance, I found incredible value in what Efficiency Vermont provided," said Kelsey. "I am so grateful to them for helping me repeatedly in this process, including telling me about Efficiency Excellence Network contractors, and about a low-interest Heat Saver loan available through a Vermont credit union so I could be able to do this project.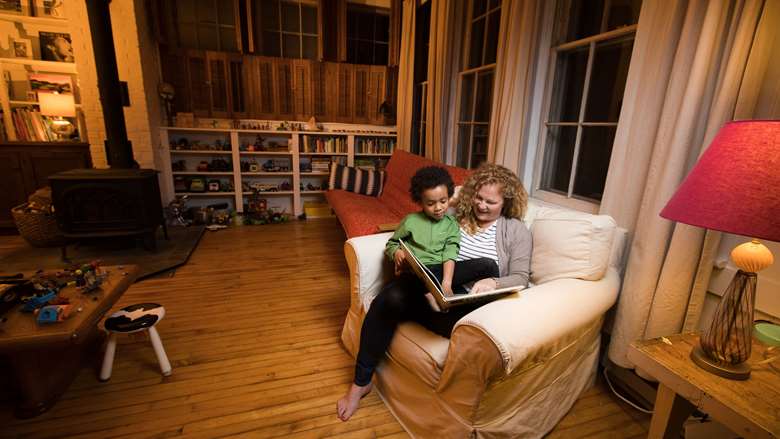 Kelsey hired the Efficiency Excellence Network contractors at Vermont Foam Insulation in nearby Chester. The crew air sealed and insulated the entire structure, resulting in fresher indoor air and comfortable temperatures year-round. Ice dams are now a thing of the past, and Kelsey is estimated to save $400 on heating costs.
I am totally in love with my 'new' home! said Kelsey. It holds heat even during the coldest winter nights, it has great air quality, and feels cozier than before. I'm amazed by all the ways Efficiency Vermont supports homeowners in their quest to save money and create an efficient home. As my son says when we come in the house, Home Sweet Home!